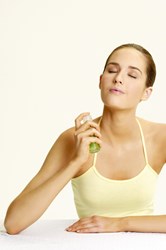 Miami, FL (PRWEB) September 24, 2013
Recently, an article released by LFpress.com shared information on what foods were mostly likely to help reduce anxiety, and depression, some of which contained probiotic properties. As the article states, foods and beverages from certain wines and beers, to nut based milks are now being linked to the increase of hormones, and chemical levels which may offset chemicals causing depression, anxiety, and fueling acne breakouts. As a leader in probiotic awareness and information, Probiotic Action shares their insight on which combination of foods and drinks may help raise one's mood, promote healthy bacterial flora, and decreased acne symptoms.
For those who suffer from acne, often conditions like depression and anxiety are associated with the skin issue. While many feel those who have higher stress levels are more prone to acne, others contribute that acne is a major source in the creation of mental conditions. For those looking to brighten their mood naturally, and battle acne symptoms simultaneously, the team at Probiotic Action suggest a diet with varied yogurts, and milks, fermented items like pickles, and sauerkraut, as well as vinegar based products, and in some cases, fine dark chocolate. Although each of these items are said to have probiotics, each item can harness several kinds of bacteria, each with varying levels, and different abilities to increase ones chemical levels.
"The right diet will ultimately help create a more bacteria friendly environment in the body. Eating foods that aid the the creation of a better PH and bacteria balance can ward off infection, the growth of bacteria, and give the brain the energy it needs to keep a good mood. Along with probiotic supplements, internal and topical probiotics are ultimately the best acne treatment along with a proper diet," stated Probiotic Action spokesman, Fernando Perez.
Perez added that consulting with a physician on the best acne treatment for their skin type, along with a treatment that best suits their mental condition would be the appropriate course of action before trying a new skincare regimen.
For additional insight on benefits of probiotics, and information on why Probiotic Action is known as "the best acne treatment", visit ProbioticAction.com. To stay in touch with Probiotic Action as they offer new products, like them on Facebook for reviews and product updates.
Probiotic Action is an adult acne treatment, and natural skincare solution that uses Probiotics for acne containing the "good bacteria" that is naturally found on healthy human skin. By using probiotics, Probiotic Action is an effective treatment that restores the normal bacteria content on skin, while battling what causes acne. Probiotic Action will successfully clear skin when used as an adult acne treatment while protecting skin against bad bacteria, free radicals, and pollutants*.
*These statements have not been evaluated by the Food and Drug Administration. Probiotic Action is not intended to diagnose, treat, cure or prevent any disease.