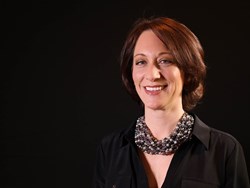 Atlanta, GA (PRWEB) September 24, 2013
Gables Residential, a leader in the management and development of multi-family apartment communities, recently promoted Mary Hollands to Vice President- Client Services, East. Mary Hollands will be leading third-party operations on the east coast to include business development and client relations.
Mary began her career in the multi-family industry with Gables Residential from 1992-2000 and returned to Gables Residential in 2003. She most recently held the position of Regional Vice President responsible for all third-party client services in Georgia, Washington D.C., Maryland, Virginia, Massachusetts, New York and New Jersey. In her new role, Mary will oversee all third-party communities in the east, now including Florida, currently comprising approximately 9,000 apartment homes in 32 communities and representing ten clients.
Kelly Scott, Vice President of Client Services for Gables Residential commented, "Mary's successful track record in Georgia, Washington D.C. and Massachusetts has demonstrated her leadership skills and commitment to excellence. She will continue to be an integral part of our Client Services division as we seek to expand on the east coast and across the country."
About Gables Residential
Gables Residential is an award-winning, vertically integrated real estate company and privately held REIT specializing in the development, construction, ownership, acquisition, financing and management of multifamily and mixed-use communities. Gables manages approximately 35,000 apartment homes and 500,000 square feet of retail space in high growth markets throughout the United States, including Atlanta, Austin, Dallas, Houston, South Florida, Southern California and metropolitan Washington, D.C. The company has received national recognition for excellence in development, management, sales, marketing, training, benefits and corporate accommodations. These achievements reflect the impact of the company's experienced and dedicated team members, superior knowledge of the markets served, and expertise in development and management.