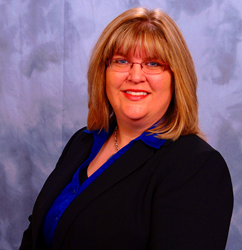 "We are excited to have Kelly fill this role," says Tom Truitt, chief operating officer. "She brings an impressive mix of experience and talents to the role, as well as extensive knowledge and existing relationships."
Westminster, MD (PRWEB) September 24, 2013
MidAtlantic Farm Credit announced the promotion of Kelly Bohrer from credit analyst to regional lending manager. In her new role, Bohrer will be based in the company's Martinsburg, West Virginia office and will oversee the organization's Valley region. "Farm Credit is an excellent institution," says Bohrer. "I believe in our purpose and mission to serve rural America. I greatly appreciate this opportunity and look forward to the future with excitement and resolve."
As the regional lending manager to the Valley region, Bohrer will work closely with the loan officers in each of the offices throughout Virginia and West Virginia, ensuring they meet their goals and provide the best service possible. "We are excited to have Kelly fill this role," says Tom Truitt, chief operating officer. "She brings an impressive mix of experience and talents to the role, as well as extensive knowledge and existing relationships."
Prior to beginning a career with MidAtlantic Farm Credit, Bohrer was in a management position with a large volume mortgage servicing company located in Frederick, Maryland. Currently, she is enrolled in the Stonier School of Banking and the Wharton Leadership Program. Bohrer is an active leader in the 4-H program and is a member of her local church. She lives on a small farm in West Virginia with her husband and two daughters.
About MidAtlantic Farm Credit
MidAtlantic Farm Credit is an agricultural lending cooperative owned by its member-borrowers. It provides farm loans for land, equipment, livestock and production; crop insurance; and rural home mortgages. The co-op has over 10,400 members and approximately $2.1 billion in loans outstanding. MidAtlantic has branches serving Delaware, Maryland, Pennsylvania, Virginia and West Virginia. It is part of the national Farm Credit System, a network of financial cooperatives established in 1916 to provide a dependable source of credit to farmers and rural America.