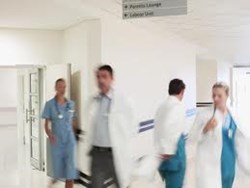 It seems evident that the old style of inspections were ineffective in targeting negligence.
Bolton, UK (PRWEB UK) 27 September 2013
Dissimilar to previous inspections targeting poor hospital care, Mike Richards, the new chief inspector of hospitals, aims to use specialist teams to be able to gain a more in depth analysis of the performance of the NHS in the UK (1).
These teams will include participants from different disciplines including a surgeon, senior nurses, student nurses and several members of the general public. Unlike the previous inspections, there will be a higher focus on the overall patient experience, allowing officials to root out those medical professionals exercising poor care (1).
Commenting on the new style of inspections, Suzanne Yates, executive at medical negligence solicitors, Asons, said:
"It is always refreshing to see when there is a genuine effort being made to try and reduce the number cases of medical negligence occurring in the NHS, however it is not yet clear how effective these schemes will be. It seems evident that the old style of inspections were ineffective in targeting negligence, so hopefully the new system will allow officials to discover the information that is really needed to prevent incidences of poor care occurring.
"Optimistically, by the time the CQC have inspected all acute hospitals, we will have a more in depth understanding of the care we can expect to receive in our hospitals".
According to the BBC, across a number of announced and unannounced visits, inspectors will be focusing on several crucial areas of care including: A&E departments; medical care; surgery; critical care; maternity; paediatrics; end-of-life care and outpatients (1). It has also been reported that rather than focusing on smaller issues affecting patient experience such as nutrition and hospital acquired infections, there will be an overall analysis, measuring the effectiveness of the hospital as a whole (1).
Continuing to comment, Suzanne Yates said:
"Some of the incidences of clinical negligence that have been reported in the news over recent years have been completely unavoidable, leading me to believe it will take a full overhaul of the health care system to be able to rectify the underlying issues. These inspections should help to identify the key issues and be allow hospital bosses to look at more than just hospital acquired infections and nutrition, as they have done in the past.
"A factor that does worry me with this new system, is that although having less indicators to focus on may help to look at the overall situation more clearly, some mistakes may become easier to hide.
"What many people fail to realise with poor care is that a few moments of carelessness given by a healthcare professional can have devastating repercussions on a patient and their families for the rest of their lives. This is particularly apparent with conditions such as cerebral palsy, which involve a lifetime of specialist care and multiple therapies, all for the mistakes of another person."
Anyone that may have been affected by poor care whilst in the care of a hospital, or any other medical establishment should come forward with their grievance and contact a solicitor, not only to discover if they are eligible to make a claim for clinical negligence compensation, but also to prevent the incident from happening to anyone else. Without victims coming forward, poor care will continue to happen. To find out more information visit http://www.asons.co.uk, or phone 01204 521 133 to speak to a specialist solicitor.
(1) BBC News, New hospital inspection regime targets poor care, 17th September 2013
bbc.co.uk/news/health-24112245
About Asons Solicitors:
Asons Solicitors is a Bolton-based law practice that specialises in personal injury and industrial disease claims. Founded by brothers Imran Akram and Kamran Akram, Asons Solicitors has developed to become a young and dynamic law firm that delivers practical solutions to clients in times of difficulty. Their continued focus on their staff has seen them awarded with the Investors in People "Gold Award"; which is reflected in the professional and personable approach they take in working with clients. They strive to grow and to develop, and their supportiveness and attention to detail ensures that their clients use them time and again.
For further information contact:
Email: info(at)asons(dot)co.uk
Website: http://www.asons.co.uk