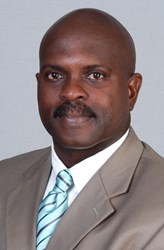 "We describe our program at Aransas Pass as an intersection between education and local and regional economics."
Kingston, TN (PRWEB) September 23, 2013
Career and college readiness is an important topic of conversation across the nation, but even more so in Texas where the recently passed House Bill 5 requires districts to offer more options to prepare students for success after high school, be it direct workforce entry, a post-secondary vocational program, community college, or enrollment in a traditional four-year institution. The bill also encourages school districts to partner with area colleges and industry to develop rigorous courses that relate to the area economy and can count toward graduation standards.
Just north of Corpus Christi, Aransas Pass Independent School District (APISD) is well ahead of the game. And at the Texas Association of School Administrators (TASA) annual conference Sept. 26-28 in Dallas, Superintendent Dr. Royce Avery will conduct a session describing to fellow Texas superintendents APISD's innovative program which combines a web-based personalized career readiness system with expanded curriculum options and community support. Titled, "The New Educonomy: Education + Economy = Career and College Ready Students," Dr. Avery's session will be held on Fri., Sept. 27 at 10:30am at the Dallas Convention Center.
"In our view if education is the key to improving students' prospects for the future, it must relate to the real world. We describe our program at Aransas Pass as an intersection between education and local and regional economies, where data on the job markets and careers helps students understand employability, academic, and social skills within the context of their future," said Dr. Avery. "Our program is designed to help students succeed in whatever path they choose, and I look forward to talking with my fellow administrators at TASA and sharing ideas from which we can all benefit."
One of the main elements of the APISD program is the Personalized Career Readiness System from WIN Learning. The comprehensive solution offers a three-pronged approach to prepare students for today's global economic opportunities and challenges. With the data-rich career exploration system WIN Strategic Compass®, students can analyze current and projected labor market data to reveal career pathways. The program's Initial Skills Review™ measures individual career readiness and skill development gaps, and the WIN Career Readiness® Courseware uses applied academics to promote workplace skill mastery.
Aransas Pass also provides students access to WIN Soft Skills Series®, a first-of-its-kind program which gives educators with an exclusive curricular framework to teach their middle and high school students highly sought-after foundational behaviors such as conveying professionalism, communicating effectively, promoting teamwork and collaboration, thinking critically and solving problems. All attitudinal skills addressed in the courseware are presented within the context of the workplace in order to bring relevancy to the learning experience.
For more information, visit http://www.winlearning.com.
About Dr. Royce Avery
A life-long educator with classroom, building and district level experience in the Woodsboro, Lubbock, and Waco Independent School Districts, as well as the Texas Education Agency, Dr. Avery has lead the Aransas Pass district since 2011. He received his undergraduate degree from Rice University, and holds a Master's degree in educational leadership and administration from Texas A&M. Dr. Avery earned his Ed.D. in educational administration and supervision from the University of Texas at Austin.