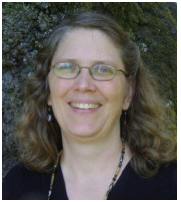 Nearly every entrepreneur I know is stressed out. . . a hundred things to do, programs to take, material to review, strategies to evaluate. But here, they can focus on one main area each month, and know that it's a great time to be doing so.
Munnsville, NY (PRWEB) September 23, 2013
When Marina Ormes, the Evolutionary Astrologer behind "Astrology Heals" was the runaway favorite presenter in Kwan Yin Healing's "Healers' Voices" series in January 2013, Tim Emerson noticed, and wondered if they might work jointly at some point. So when Ormes, who had been wondering the same thing, asked Emerson about bringing his work to her "Manifesting with Moon Cycles" program, the ground was fertile for new creations.
"I think of Tim as the 'Getting Unstuck' guy," says Ormes. "I wanted his success in manifesting results for his clients to be part of this work."
"Marina has such a clear concept of focusing on what's going on energetically during a cycle and how best to work with it," adds Emerson. "I was intrigued—a program dedicated to doing the next right thing at an opportune time and honing in on it to yield tangible results. I love the idea, asked Marina to sketch out the 2014 cycles for me – it was clear they fell into nice patterns, and I sent her my proposed material. She loved it, and we were off!"
And thus was born "Level Up Your Evolution: Make 2014 a year of transformation, healing, renewal, and powerful change," to be presented New Year's Day with a special "Living Change 2014" teleseminar. The event launches a monthly series of recorded meditations for the new and full moons from Ormes, recorded seminars from Emerson, and a joint Q&A call each month to help participants implement the material. The program is funded by a monthly subscription fee.
"We wanted to reach a wider audience," says Ormes, "so we discussed bringing in affiliate partners to share this with their clients. But we wanted to do something special for them, to really make get them as excited as we were, and to really reach out and offer them more than just a cut."
"That's when we got the idea for 'Prosperous Partners,'" explains Emerson. "A lot of our clients are entrepreneurs, as are a lot of our associates. What would help them with their concerns as we moved ahead with our project? So we created a sister program, one just for our project partners."
Prosperous Partners works just as the "Level Up Your Evolution" program, except that the separate material lasers in on concerns relevant to holistic practitioners and socially-conscious entrepreneurs. "I'll be creating a separate body of work just for our partners," explains Emerson. "But here's the cool part – not only do they get this for free . . . we pay them!"
"We decided we'd simply give everyone of our partners the first month's receipts," adds Ormes. "We're asking each partner to enroll at least ten of their people to enter the program, so essentially, we're paying them what they could easily have paid for such a program." The partners also have private access to a members only discussion forum.
"We'll be providing email copy, video, teleseminars and all the tracking," Emerson adds. "Basically, our partners only have to show up, share, and then get done to work. And I love that part! Nearly every entrepreneur I know is stressed out. There are a hundred things to do, programs to take, material to review, strategies to evaluate—it never ends. But here, they can focus on one main area each month, and know that it's a great time to be doing so. A month is also a perfect amount of time to help create a habit, building on each month's skills, internalizing them, ending the year with a baker's dozen of solid new tools and approaches. It's totally anti-overwhelm."
"The possibilities for collaboration among group members is great too," Ormes points out. "Business is about building relationship. Here, a group of like-minded people will be working together in similar directions and getting to know, like, and trust each other. Great new things will be born from these associations, I'm sure."
Astrology Heals began in 2011 to help holistic healers and visionaries make a positive impact in the world around them by becoming aware of the energetic challenges and opportunities in their own charts and natural cycles of change. Kwan Yin Healing was founded in January 2012 to accommodate Emerson's growing Reconnective Healing clientele. The pair met as participants in Ryan Eliason's coaching programs for socially-conscious entrepreneurs. For more information and contact information, visit http://astrologyheals.com or http://kwanyinhealing.com.