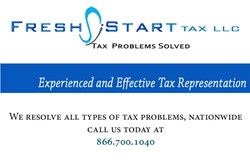 Miami, FL (PRWEB) September 24, 2013
Unlucky taxpayers are now becoming IRS sweepstakes winners and receiving notices of IRS correspondence tax audit letters in the mail. A Correspondence Audit is when the IRS has evaluated tax forms submitted by a person or organization to determine its validity and authenticity and found discrepancies. The taxpayer then receives a notification of the discrepancies letter in the mail. Most times the taxpayer and the IRS handle everything via mail.
The Internal Revenue Service conducts over 1.1 million mail audits each and every year and brings in over a whopping $9.2 billion in additional taxes to the US revenue coffers. Many of these tax audits are a result of two issues, the non-filing of tax returns or 1099-Misc and W-2 mismatches. The IRS computer system, the CADE 2, systematically cross checks each 1099-Misc and W-2 and each filed tax return for accuracy. If there is a mismatch you can expect to receive an IRS nasty gram in the mail.
That was the good news, now here is the bad news.
The Treasury Inspector General for Tax Administration (TIGTA) conducted an audit of this process and issued a report on August 27, 2013 and concluded that IRS was not doing their job. Basically, the IRS was leaving huge amounts of revenue on the table. The Inspector General has recommended to the IRS that filing checks should be used to determine whether the same pattern of noncompliance identified on an audited tax return is present on the prior and/or subsequent year tax returns, and if those tax returns warrant an audit. When properly completed, filing checks leverage IRS audit resources by increasing the overall compliance coverage of every audit.
TIGTA evaluated a statistical sample of 102 of 7,470 single-year correspondence audits in which the taxpayers involved agreed that they had understated their tax liabilities by at least $4,000. Similar tax issues also existed on the prior and/or subsequent year tax returns for 43 of the 102 taxpayers. TIGTA found that 32 of the 43 individuals did not have those tax returns audited and, as a consequence, may have avoided additional assessments ranging from $2,343 to $18,874.
A factor that contributed to the limited number of prior and/or subsequent year tax audits in our sample is the emphasis the IRS places on keeping its audit inventories free of older tax years so there is sufficient time to complete audits and assess any resulting taxes within the three-year assessment statute of limitations. Control issues also exist over how current year audit results are used in deciding whether to audit the prior and/or subsequent year returns.
With the above statistics, you can expect a huge change in the future philosophy with the IRS. These investigations have clearly shown that the IRS is leaving an average $9,000 on the table per tax audit.
In the future, when a taxpayer receives an IRS tax audit nasty gram, it will cost them much more in additional taxes.
Fresh Start Tax recommends consulting a tax professional for Correspondence Tax Audit or other Tax Resolution matters.
Fresh Start Tax is a professional tax resolution firm, A+ Rated and Accredited by the Better Business Bureau. On staff are Board Certified Tax Attorneys, CPAs, and Former IRS Agents, Managers and Instructors. We have over 206 years of professional tax experience and over 60 years of direct IRS experience. To learn more about Fresh Start Tax, LLC, please visit http://freshstarttax.com or call us at (866)700-1040.