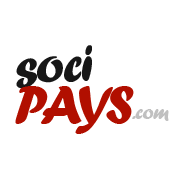 Soci-NET.com is the first social networking site that pays you to use it.
Marietta, GA (PRWEB) September 25, 2013
Social networking sites connect the world in ways never thought possible. They are on the rise, with multiple sites popping up on a day-to-day basis.
Whether they are used to share interests, activities, backgrounds or real-life connections, social networking sites are necessary to leave a mark on the world. This does not often result in making money. While they can be used to market a product or service, they will not directly result in making money. That, however, has changed with Soci-NET.com.
Soci-NET.com is a new social networking site with 20 sites and more than 50 user options, so it is a fully customizable personal network. With full customization that allows for an immersive user experience, Soci-NET.com is social media the way it is supposed to be.
After conducting extensive research, the Soci team has come up with the most innovative social networking site on the web today. Not only does Soci-NET.com effectively connect users with the world and friends, the site pays users to do so. It is the easiest way to make an income, because, quite simply, everyone likes to be on social networking sites and Soci-NET.com will pay a monthly income.
The site offers three very low cost plans. No matter the income, there is a Soci-NET.com plan for everyone, so users can start making a residual monthly income as soon as today. All users need to do is add their contacts from other social networking sites and the Soci-NET.com invitation referral system will do the rest by automatically inviting other contacts to join up.
With the invitation referral system, Soci-NET.com combines all social networking sites into one convenient location. The more a user uses Soci-NET.com, the more money that user can make.
About Soci-NET.com: With five growth channels, Soci-NET.com is the first social media site that pays users to use it, providing the opportunity to grow financially and socially.