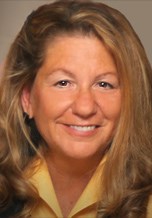 'The Next Chapter' addresses depression and anxiety in supportive and creative ways.
Bronx, New York (PRWEB) September 25, 2013
After the age of 55, many people are experiencing life changes with job, family and health. Many are having difficulty adjusting to these changes, and their sense of wellbeing is being diminished.
The 2008 Great Recession hurt the nation, economically and emotionally. Those who were planning to retire or retire earlier have had to readjust their plans for retirement. This has caused feelings of depression, resentment and loss.
According to Healthline.com, 80% of the people who have symptoms of clinical depression are not receiving any specific treatment. This number is expected to grow in the following years. In America, both depression and anxiety are on the rise, especially among members of the Baby Boomer Generation.
The coming Golden Years are quickly deteriorating into Desperate Years. Many adults have had trouble adjusting to such quick and sudden change, and are being challenged in new and different ways. It is overwhelming.
As fall and winter approach, Patricia Brody, one of New York City's finest psychoanalytically trained therapists, is pleased to announce the expansion of 'The Next Chapter', a new approach to counseling developed specifically for The Baby Boomer Generation and other people facing significant shifts in their lives.
Many people are experiencing depression and anxiety, having difficulty coping with the challenges that this time in modern life can bring. They are looking for the next exciting chapter and new opportunities for fulfillment. Patricia Brody's 'The Next Chapter' addresses those issues in supportive and creative ways.
'The Next Chapter' utilizes workshops, group therapy sessions and individual counseling sessions, focusing on core issues, such as defining who a person is now, finding value and meaning in this time of life and creating the future he or she envisions.
Using this framework, Patricia will look at a patient's current situation and determine ways he or she can live a more fulfilling, meaningful and purpose-driven life. It is an opportunity to embrace these changing times in a supportive atmosphere with likeminded people in the Manhattan, Riverdale and Westchester areas. Contact Patricia to learn more about 'The Next Chapter'.
About Patricia Brody, LCSW: For over 20 years, Patricia Brody has helped people of all ages deal with depression and other life issues. Her specialty is helping members of The Baby Boomer Generation transform the words Golden Years from a euphemism to an experiential reality.