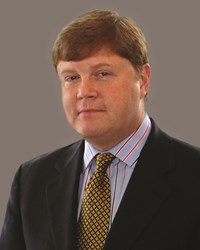 Atlanta, Georgia (PRWEB) September 23, 2013
Cherry Bekaert LLP ("the Firm"), one of the country's largest CPA and consulting firms, is pleased to announce Victor Miesel has been recognized as one of the world's top transfer pricing specialists.
Voted by clients, in-house counsels and peer reviews in the Euromoney Legal Media Group Expert Guide, Miesel is among three transfer pricing specialists from Baker Tilly International included in the 2013 Transfer Pricing Advisers Expert Guide, and the only one from a U.S. member firm.
Miesel serves on the Transfer Pricing Committee for Baker Tilly International, the world's eighth largest network in the world by combined revenue. The network is represented by over 26,000 people in 156 member firms in 131 countries. Cherry Bekaert is a founding member and independent member firm of Baker Tilly International, whose members are all prominent practices in their home markets, and their skills are accessible to clients through Cherry Bekaert's International Tax practice. Baker Tilly International is a member of the Forum of Firms, an affiliated organization of the International Federation of Accountants (IFAC).
Cherry Bekaert's International Tax practice provides consulting services to help businesses compete effectively in the global arena while ensuring a homegrown perspective on local regulations and tax issues. Guidance offered by the group includes global tax structuring, foreign tax credit advisory, transfer pricing planning and studies, foreign investment in U.S. real property, and export incentives.
As National Leader and Chief Economist for Cherry Bekaert's Global Transfer Pricing Services group, Miesel's experience includes 25 years of transfer pricing and business economics consulting earned in Big Four accountancy and economist-based specialty firms. Based in the Firm's Atlanta office, Miesel has served as a transfer pricing advisor to some of the world's largest multinational corporations with expertise in econometrics, IP valuation for tax purposes and advance pricing agreements. He is also a frequent contributor to publications including BNA Portfolio Series, BNA International, International Tax Journal and Tax Notes International.
About Cherry Bekaert LLP
As a nationally recognized, growth-oriented firm, Cherry Bekaert has the resources to take your business as far as you want to go. The Firm's industry specialists already know your marketplace, so they can help you make the most of emerging opportunities while minimizing compliance headaches. With their down-to-earth style and wealth of practical advice, you will find Cherry Bekaert an indispensable part of your team.
Ranked among the largest accounting firms in the country, Cherry Bekaert specializes in offering solutions that impact their clients' ability to grow. For more than 65 years, global corporations, private businesses, SEC registrants, emerging firms and successful individuals have relied on Cherry Bekaert to guide them forward as their growth advisor. http://www.cbh.com