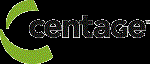 Learn the nine warning signs that your midmarket organization has outgrown spreadsheets.
Natick, MA (PRWEB) September 24, 2013
Centage™ Corporation, a leading provider of easy to use, budgeting and forecasting software (Budget Maestro™), will host a webinar on Wednesday, October 9th to discuss automating the budgeting and forecasting process for midmarket companies. Featuring BPM Partners President and CEO Craig Schiff, attendees will learn how to transition from spreadsheets to packaged applications for budgeting and forecasting.
Webinar details:
Title: "Budgeting and Forecasting for Midmarket Companies"
Date: Wednesday, October 9th, 2013
Time: 12:00 p.m. ET/ 9:00 a.m. PT
To register: http://bit.ly/15bxqBo
Many midmarket and SMB organizations are anxious to transition away from spreadsheet-only budgeting and forecasting processes, but unsure of how to proceed. This live webinar will highlight how companies can smoothly and confidently make the move from spreadsheets to packaged applications for budgeting and forecasting.
This webinar session will feature:

The nine warning signs that you have outgrown spreadsheets
Best practices for identifying, evaluating, and implementing the ideal packaged solution for your needs
Steps to minimize costs, timeframe, and risks
How to justify the move to management
The guest speaker will be BPM Partners President and CEO Craig Schiff. Mr. Schiff is a pioneer in the Business Performance Management space. As a founding member of IMRS/Hyperion Software (now part of Oracle), he helped create and define the space, known first as analytic applications, then Business Intelligence, and now BPM. Mr. Schiff spent 16 years at Hyperion and as Senior Vice President ran the 500 person Products and Services Group. Most recently he co-founded OutlookSoft (now part of SAP), where as President and CEO he oversaw the delivery of the first unified, web-based Business Performance Management solution. Prior to that Mr. Schiff project managed the custom development of financial reporting systems for customers of GE Information Services Company including American Express and AMF. A well regarded author and speaker, Mr. Schiff currently contributes to several publications including the BPM expert channel and blog on Tech Target's Business Intelligence Network and develops the annual BPM Buyers Guide for Business Finance magazine.
About Centage
Centage Corporation is a leading provider of automated, budgeting and planning software solutions for small to medium-sized organizations. Since 2001, thousands of managers at all levels have utilized the Budget Maestro family of solutions to streamline their budgeting, forecasting, financial consolidation, performance analysis, and reporting processes. The company is privately held and headquartered in Natick, MA. To learn more visit our web site http://www.centage.com, connect with us on Twitter @Centage, or visit our new and improved company blog http://centage.com/Blog/ for the latest insights on budgeting and forecasting strategies.