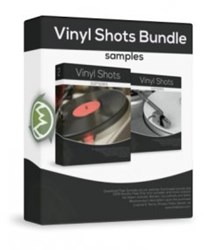 Vinyl Shots 1 & 2 Bundled.
(PRWEB) September 25, 2013
This new ThaLoops bundle includes 2 best selling vinyl sound sample packs for music production "Vinyl Shots 1" and "Vinyl Shots 2". That is over 465 true vinyl samples - ideal for hip hop, rnb, breakbeat beats.
The themes are played by various LIVE instruments such as violin, cello, bass guitar, acoustic guitar, flute, trombone, saxophone and more. Chopped hip hop samples across the keyboard make fulfilling fresh ideas a simple and fun task. Adding analog, cracking, hissing, warm feel to your productions with vinyl shot hip hop samples is as easy as it gets.
The "Vinyl Shots Bundle" pack download is offered at $22.04.