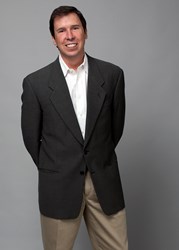 There is an outstanding need for a well-structured, integrated project management/change management approach. This is why so many business, project, and IT professionals are attracted to the solutions offered by Emergence One
San Francisco, CA (PRWEB) September 25, 2013
Emergence One International announces that its Managing Director, Thomas Luke Jarocki, a noted author and change leadership professional, will deliver the opening keynote address for the annual PMI® Silicon Valley Project Management Symposium at the Santa Clara Convention Center on October 7, 2013.
Hundreds of program managers and executives from Silicon Valley and beyond are expected to attend this two day event which will focus on achieving successful business results in the face of increasing change and disruption. Mr. Jarocki will headline an impressive set of noted speakers who will cover such topics as project management, organizational change management, agile techniques, procurement and sustainability, and large scale project success.
Mr. Jarocki's address is on "Driving Beyond Project Deliverables – The Project Manager's Role in Facilitating Organizational Change." He will focus on the often overlooked responsibilities that project managers have in laying the right foundation for successful organizational change.
Mr. Jarocki explains that, "If true project success is to be achieved, then project outputs must be fully adopted and utilized to create business value. Projects are the vehicles of change, and Emergence One understands that project managers are in a prime position to lay the necessary foundation for successful organizational change."
Unfortunately, many project managers still view their primary responsibilities as only managing time, scope and budget, and overlook the critical pre-deployment steps necessary to facilitate organizational adoption. According to Jarocki, project managers often outsource their change adoption or stakeholder management responsibilities to adjunct change management practitioners. Mr. Jarocki cautions, "Though well intentioned, these people-focused resources frequently work in a silo and typically lack the authority to make the key project related decisions that can truly encourage stakeholder adoption and organizational change. This lack of integration between project management and change management is a recipe for futility and division."
"There is an outstanding need for a well-structured, integrated project management/change management approach. This is why so many business, project, and IT professionals are attracted to the solutions offered by Emergence One. After all, successful project management relies on people just as much as successful organizational change relies on strong project management."
Mr. Jarocki is one of the leading authorities on the topic of integrating project and change management and has recently recorded a series of highly popular webinars on the topic for the Project Management Institute®. Having logged over 25,000 hours of project and organizational change management work throughout North America, Latin America, and Europe, he provides a unique real-world perspective often missed by more academic practitioners. His influential book, "The Next Evolution - Enhancing and Unifying Project and Change Management: The Emergence One Method for Total Project Success" is considered by many to be the definitive guide on the topic.
This year's PMI® Silicon Valley symposium is entitled "Paradigms Lost – Project Management in an Increasingly Disruptive World" and takes place on October 7 and 8 at the Santa Clara Convention Center in California.
About Emergence One International, Ltd. – Since 2001, Emergence One International has helped some of the world's top companies improve how their business, IT, and organizational change initiatives are planned and executed. They pioneered the use of the Emergence One Method, a fully integrated project management/organizational change management methodology that applies as much rigor and structure to the human, political, and organizational change factors as it does to traditional project tasks. Emergence One offers consulting services for project planning and execution, organizational change management, training, communications, and end user adoption. They also offer a variety of training seminars and workshops, including certification in the Emergence One Method.