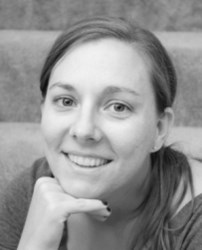 (PRWEB) September 24, 2013
Maui'd Forever is one of Hawaii's few full service, all-Hawaiian Islands wedding planner and coordinator. Founded in 2003 by entrepreneur Mark Steffan, the company operates on the Hawaiian Islands of Oahu, Maui, Kauai and the Big Island of Hawaii. They use over 170 different wedding vendors and still find the need to add additional members to their team.
Our latest Oahu wedding photographer is Ashley Langtry. She was born on March 24th, 1983 in Cleveland, Ohio. When asked about what she loves about photography, she tells us she does a lot of charity through photography. She donates birth photo sessions to spouses whose husbands are deployed during their birth. She volunteers at homecomings and remembrance runs. Her favorite events to photograph are weddings, births, and military homecomings. She tells us "I love being able to capture emotions and moments!" However She further comments, "But honestly my favorite subjects are my kids".
She has a degree in Behavioral Science, but has always loved photography. She met her husband when they were 12 years old, and got married when he decided to join the military. Besides being a parent and photographer, Ashley is also a runner and a yogi. She has lived in Cleveland, Virginia Beach, San Diego, and Hawaii.
Examples of Ashley's Hawaii wedding photography can be seen at http://mauidforever.com/wedding-locations/oahu/oahu_wedding_photographer_langtry.php. As for her wedding photography Ashley told us that "my craziest shoot was a trash the dress session with a girl who surfed in her wedding dress. One of my favorites was a same sex couple who finally said their vows in their 70s. That ceremony was so meaningful".
To reserve Ashley Langtry for an Oahu Hawaii wedding, vow renewal or civil union one can do so by selecting one of the Maui'd Forever packages. These packages also allow one to reserve their minister of choice and other details including flowers and location.