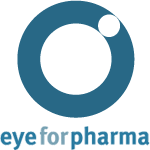 described patient-centric healthcare as "one of the most fundamental changes in the pharma industry today and in the future"
London, UK (PRWEB UK) 24 September 2013
Billions of dollars are now being invested in patient-centric healthcare within the pharmaceutical industry and wider healthcare landscape, providing a clear demonstration that the term is moving beyond simply the latest marketing 'buzzword' to become a fundamental pillar in the future of medical treatment.
Speaking to eyeforpharma ahead of the annual 3-day summit where industry leaders will meet to set the benchmark of the future of patient value, Lode Dewulf, Chief Patient Officer at UCB described patient-centric healthcare as "one of the most fundamental changes in the pharma industry today and in the future."
Over 1000 senior pharmaceutical and healthcare executives will attend the summit; which will also be looking at building value for your customer in three key areas. Value Partnerships, Sales Excellence and Multichannel Marketing, are today almost unrecognizable compared to industry standards as little as two years ago, and are set to continue to evolve at a exponential rate in the coming years as the terms 'patient' and 'value' seep in to every facet of industry practice.
"The movement towards a more business and customer focused approach within pharma continues and I'll be looking to network with, and hear from, like-minded individuals who are determined to accelerate their organisation's progress. I hope to take away some key actions that will enable us to accelerate and improve our overall implementation of an innovative new approach to our business," said Allan Mackintosh of Grunenthal.
eyeforpharma Barcelona will be taking place 18-20th March, 2014. For more information on the summit, to see who else will be in attendance, or to find out how this year's agenda will influence your future business practices visit the official website.
For more information contact:
Lucy Fisher
EyeforPharma
(+44) 207-375-7225
lfisher(at)eyeforpharma(dot)com