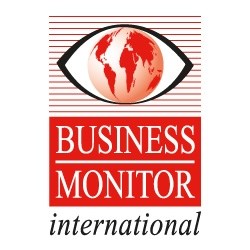 Investment continues to flow into the Nigerian construction sector. This is reflected in the recently announced 6.5% GDP growth over 2012.
(PRWEB UK) 24 September 2013
Business Monitor have just released their latest findings on Nigeria's strong performing infrastructure industry in the newly-published http://store.businessmonitor.com/nigeria-infrastructure-report.html.
Investment continues to flow into the Nigerian construction sector. This is reflected in the recently announced 6.5% GDP growth over 2012, the political agenda of economic reforms, and the continued unbundling and privatisation of the state-run Power Holding Company of Nigeria. In line with Business Monitor's forecasts, Nigeria continues to see strong growth within its construction sector and they anticipate annual average real growth of 9.2% between 2013 and 2017. The report shows that after a strong performance in 2012, Business Monitor have revised their forecast for the construction industry upwards. However, they also continue to highlight the persistent risks hampering the implementation of major projects, ranging from deep-rooted corruption, violence perpetrated by militant Islamists and retaliatory forces, and a vast yet still inefficient bureaucracy.
Key trends and developments discussed in the report:

Roads & Bridges: Business Monitor note that Road building in Nigeria continues with haste, although the sub-sector continues to suffer from project delays, poor planning and corruption. Nigerian infrastructure development company Bi-Courtney Highway Services (BCHS) was dropped from its redevelopment of a section of the Lagos-Ibadan Expressway on account of its failure to progress with the US$559mn project.
Airports: According to Business Monitor's forecasts the airport sub-sector will post the strongest growth within the transport sector in 2013. Informing this belief are a number of major developments within the sector which are set to keep growth at high levels at least over the medium term. For example in October 2012, China Civil Engineering Construction Company (CCECC) won a contract to substantially upgrade Nigeria's airport capacity. Abuja, Lagos, Kano, Port Harcourt and Enugu will all have a new passenger terminal and cargo terminal built, with Asaba just receiving a new cargo terminal. The deal - worth US$683mn - is a significant component of Business Monitor's outlook for the industry, and work was due to commence in June 2013.
Ports: APM Terminals is looking to invest in a new port facility in Lagos, in addition to its current operations at the Apapa Terminal in the Port of Lagos. The new facility would be located at Badagry, some 40km west of Lagos. In its first phase (of three), the container terminal at the new port would have two berths totalling 650 metres (m), with a draught of 14.5m of water alongside it. Its annual box handling capacity would initially be 1mn twenty-foot equivalent units (TEUs), to be expanded on in subsequent phases. Further to the container-handling facilities, the new port at Badagry would also be able to handle roll-on roll-off and general cargo, and have a small free zone. Construction could start towards the end of 2013 with phase I opening during 2016.
Energy & Utilities: As of May 2013, around 25% of the price bid by all the successful bidders in Nigeria's power auctions has been paid as deposits, and transfer of assets will be made later in the year. In June 2013, the Power Holding Company of Nigeria (PHCN) announced that it was ready to privatise 10 new power stations, six of which have been completed while the other four are expected in 2014.
Energy & Utilities: In recent developments which will also aid fuel security for Nigeria's power generation, the World Bank signed a US$145mn Partial Risk Guarantee (PRG) with the Egbin state power authority, Chevron Nigeria and Deutsche Bank. The deal will secure gas supplies to the Egbin power station over the lifetime of the 10-year deal. The use of gas-capture technology may also soon provide upside to the energy industry in Nigeria, with it being reported in June that Clarke Energy has plans to use containerised gas engines to create electricity using gas that is currently flared off.
Oil & Economy: Business Monitor is seeing tentative steps forward with restructuring of the economy and realising Nigeria's vast oil wealth. 2012 GDP growth came in at a strong 6.5%, and the cabinet approved the long awaited final draft of the Petroleum Industry Bill (PIB). If implemented then PIB should bring more regulatory certainty and could unlock billions of dollars in investments in the country's oil and gas industry.
Hence, while significant hurdles will need to be overcome, Business Monitor still expect that 2013 will see strong construction industry real growth of 9.5%, bolstered by investment and the consumer sector, as well as a growing oil industry, fuelled by historically high prices.
Business Monitor is a leading, independent provider of proprietary data, analysis, ratings, rankings and forecasts covering 195 countries and 24 industry sectors. It offers a comprehensive range of products and services designed to help senior executives, analysts and researchers assess and better manage operating risks, and exploit business opportunities.