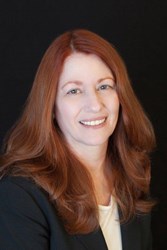 This modernization project made it possible for MedicAlert Foundation to broaden its product and service offerings.
Turlock, CA (PRWEB) September 23, 2013
MedicAlert Foundation International, the leading nonprofit emergency information and support network, announced its Chief Operating Officer, Karen Lamoree, will be a special speaker at Oracle OpenWorld, taking place September 22-26th in San Francisco. Lamoree led efforts to modernize MedicAlert's business technology platform, including ERP, CRM, and PHR systems, in a record seven month time frame. PUMA, which stands for Phenomenal Undertaking at MedicAlert, was the over-arching title of the modernization project which implemented Oracle business applications (EBS, Siebel, MDM, OBIA).
"We wanted to offer new services to meet the needs of our members and future members, and needed a system to support this," said Lamoree, adding, "this modernization project made it possible for MedicAlert Foundation to broaden its product and service offerings."
Prior to implementing PUMA, MedicAlert Foundation's system would only support one type of membership and was limited in its ability to tailor memberships and service offerings. PUMA has made it possible for MedicAlert Foundation to broaden the types of products and services it now offers. New system features allow the Foundation to broaden its EMIR® (Emergency Medical Information Record) functionality; create new memberships, products, and services; leverage existing, and garner additional, partnerships; and remove challenges in collaborating with other systems, while improving functionality and teamwork.
During Oracle OpenWorld, Lamoree will highlight MedicAlert's efforts to implement the new system and its experiences, including the development of PUMA and the acceptance of employees. Sessions with Lamoree will include: Grow with Oracle: Strategies from Oracle Customers Using IT to Support Growth on September 23rd at 10:45 am and MedicAlert Foundation Realizes Immediate Results with Oracle CX Applications on September 26th at 3 pm.
Lamoree has more than 20 years of diverse business and executive leadership experience, and specializes in business transformations. Lamoree has held executive level positions at several companies including interim executive positions at Fortune 50 companies, led three start-up companies to exit strategies, founded a software company and was a partner in a venture capital firm. She is a frequent speaker on performance and organizational management, the customer experience, global program management, process-based organizations and customer care strategy.
To learn more about Karen Lamoree and her speaking engagement at Oracle OpenWorld, please contact MedicAlert Foundation at marketing(at)medicalert(dot)org.
About MedicAlert Foundation International
Established in 1956, the nonprofit charity MedicAlert Foundation pioneered the use of medical ID products and delivers the most dependable, responsive, and trusted Emergency Identification and Medical Information Network. MedicAlert provides the functionality of an e-health information exchange through an innovative combination of a unique patient identifier linked to a personal health record and a live 24/7 emergency response service. MedicAlert Foundation International medical ID products alert emergency personnel to a member's primary health conditions, medications or other critical information. In addition to its 24-hour emergency response service, MedicAlert Foundation International also provides family and caregiver notification so that members can be reunited with their loved ones. Visit http://www.medicalert.org for more information.