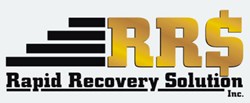 Bohemia, NY (PRWEB) September 24, 2013
Rapid Recovery Solution, Inc. confirms the value in home refinancing for ridding oneself of crippling debt.
According to a September 10 article from Yahoo! Finance titled "I consolidated $50,000 of credit card debt through refinancing my mortgage," there is no such thing as insurmountable debt, even when it comes from multiple sources. Leslie DeHart of Atlanta, Georgia faced tens of thousands of dollars in financial obligations from student and car loans, vacations and credit cars, all the while paying off a mortgage of $197,000. Her initial fixed interest rate was 5.75 percent, requiring monthly payments of $1,150 for thirty years.
It became evident to DeHart that she and her husband were only paying off interest on their credit card bills and not chipping away at the principle at all. To save money, they refinanced their home for a 15-year mortgage at 3.75 percent. DeHart calculated that the couple is saving $532 of monthly income as an immediate result of the refinance. They are now able to pay off their credit card payments and will satisfy the full mortgage sooner.
John Monderine, CEO of Rapid Recovery Solution, provides insight. "In the collection services industry, we love to hear about success stories of proper debt management." Monderine continues. "Refinancing can pay off huge for many consumers. Indebted families should frequently consult with their banks to learn of new offers that may carry low interest rates. The key is always to attack the principle as soon as possible, and a refinance is often successful in accomplishing this."
Founded in 2006, Rapid Recovery Solution, Inc. is headquartered at the highest point of beautiful Long Island. Rapid Recovery Collection Agency is committed to recovering your funds. We believe that every debtor has the ability to pay if motivated correctly. We DO NOT alienate the debtors; we attempt to align with them and offer a number of ways to resolve not only your debt but also all their debts.
#####