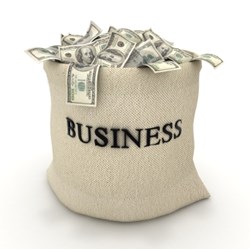 In today's economy, it's more important than ever for small businesses to manage their cash flow effectively.
Hauppauge, NY (PRWEB) September 24, 2013
Sufficient startup capital is key to the success of a new business. Whether you borrow from family and friends for a small business with minimal startup costs or seek venture capital and business bank loans for a large organization, it's important to have a plan to pay it back before starting the application process.
According to Frank Skelly of Factor King®, a New York based finance company, "In today's economy, it's more important than ever for small businesses to manage their cash flow effectively to ensure their short term debt doesn't outgrow their receivables. This includes having a comprehensive business plan that outlines how to manage their growth."
There are many options available to businesses seeking a capital infusion to get off the ground. This series of articles explores sources of new business capital and important considerations for each.
Sources of New Business Capital:
Traditional Bank Business Loan: Business loans from a lending institution are given as a lump sum to be paid back in regular installments including interest or as a line of credit to be used as needed.
Venture Capital and Private Equity: Typically provided to early stage startup companies, private equity typically comes from an investment group interested in having ownership interest in exchange for the funds given.
Factoring: A financial transaction whereby a business sells its accounts receivable to a third party at a discount, invoice factoring often results in immediate cash to be used as needed.
Government Programs: Through the Small Business Administration, some businesses can receive expanded access to capital through federally-funded programs that support high-growth startups.
Loan from Friends or Relatives: A loan from family or friends, these loans are often paid back at a a reduced interest rate, interest-free, or in exchange for ownership interest in the business.
Stay tuned for the next article about traditional bank business loans in this series dedicated to startup capital.
About FACTOR KING®
Factor King® is a direct financial service provider that specializes in the factoring of invoice receivables for companies that maintain commercial accounts receivables. No lengthy application process, no changes to business operations, and no risks to personal relationships.