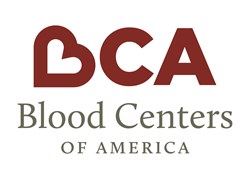 BCA is prepared to push to garner real value for our members, supplier partners, and the healthcare organizations we serve.
Providence, RI (PRWEB) September 24, 2013
Blood Centers of America, Inc. (BCA) announced today that its Board of Directors has voted five new members into the nationwide cooperative of independent blood and tissue centers. With the addition of these organizations, BCA broadens its network of collection centers across the country, to now represent distribution of approximately 15 million life-saving blood components annually.
The addition of these five new members was the result of a strategic decision by the Alliance for Community Transfusion Services (ACTS) to standardize critical business practices by ensuring all its members operated through a single cooperative.
ACTS is comprised of nine independent blood centers across five states formed to strengthen relationships between community blood programs and local hospitals. Four of the ACTS centers were historically BCA members and the other five recently sought membership.
The five ACTS centers joining BCA are Carter BloodCare in Dallas/Fort Worth, TX, Coastal Bend Blood Center in Corpus Christi, TX, Community Blood Center of the Ozarks in Springfield, MO, Coffee Memorial Blood Center in Amarillo, TX, and South Texas Blood & Tissue Center in San Antonio, TX.
"BCA was primarily chosen to represent all ACTS members due to its strong business plan for generating revenue and helping ACTS members leverage their infrastructures around patient blood management, cell therapy/biologics and national blood contracting," explained Bobby Grigsby, ACTS Secretary/Treasurer.
"A cooperative draws strength from its members. Not only do we have a formidable volume, we represent thriving and industrious centers whose leadership contributes vastly to our ability to move things forward for our customers," stated Bill Block, BCA's President and CEO. "For example, just as ACTS is focused on standardization among their nine centers, BCA is prepared to facilitate and push to standardize among its 40+ centers in ways which garner real value for our members, supplier partners, and the healthcare organizations we serve."
"Our center took a particularly critical look at BCA," shared Lynn Hipp, President and CEO of Coastal Bend Blood Center, "as we needed to be certain of the benefits of membership. In our analysis, the business proposition was undeniable. After attending my first meeting with BCA's Board, I have even greater confidence in the group and our ability to meet future challenges together."
"We are immeasurably pleased to have these 5 new leaders at the table and welcome the insight and knowledge they bring," stated Stacy Sime, BCA's Chairman of the Board, and President & CEO of LifeServe Blood Center.
About Blood Centers of America, Inc.
BCA is a member-owned organization comprised of 41 independent blood centers geographically dispersed throughout North America, providing more than 48% of the U.S. blood supply. Along with their core business of providing a substantial portion of the U.S. blood supply, BCA members provide a myriad of other services in cell therapies, blood management, therapeutic apheresis, tissue and cord blood banking, etc.
BCA provides thousands of units of biological materials to life science researchers, clinicians, therapeutic companies, or companies doing medical device, diagnostic or therapeutic development work.
BCA assists cell therapy companies with securing reliable and compliant sources for the cells used in their therapeutic products and/or pre-clinical research. Where a client need exceeds the capacity of a single center, BCA can assist with putting in place a multi-center supply agreement around cell collections, processing, storage or other handling.
In 2012, BCA generated over $6 million in custom products and services to cell therapy companies including patient-donor collections for autologous cell therapies in clinical trial and commercial distribution. For more information about how BCA and its services, see http://www.bca.coop.
About Carter BloodCare
Carter BloodCare is the primary provider of blood components and transfusion services for approximately 250 Texas healthcare facilities. These facilities include our region's children's hospitals, central trauma centers, major cancer centers and transplant centers. Last year, Carter BloodCare provided more than 300,000 blood components for area patients. Physicians order blood for up to 400 patients each day within Carter BloodCare's service area, and most patients receive more than one transfusion. http://www.carterbloodcare.org
About Coastal Bend Blood Center
The Coastal Bend Blood Center is an independent non-profit community-based blood center, accredited by the AABB and licensed by the Food and Drug Administration. The Blood Center is one of 77 members of America's Blood Centers, the largest provider of blood products and services in North America. The Coastal Bend Blood Center provides blood for patients at 13 medical facilities in 10 Coastal Bend counties. http://www.coastalbendbloodcenter.org
About Coffee Memorial Blood Center
Coffee Memorial Blood Center is a nonprofit, community blood center dependent on volunteer blood donors. We serve 31 healthcare facilities in the Texas and Oklahoma panhandles. Our facility is located in 7500 Wallace Boulevard, adjacent to the Medical Center, in Amarillo, Texas (est. pop. 190,695). http://www.thegiftoflife.org
About Community Blood Center of the Ozarks
In 1995, area civic and medical leaders formed community Blood Center of the Ozarks with one simple mission: "To provide a quality blood supply, in a timely manner, at the lowest reasonable fee, while remaining accountable to the local community, blood donors and health care providers." Community Blood Center of the Ozarks provides all of the blood and blood products to thirty-eight area hospitals. http://www.cbco.org
About South Texas Blood & Tissue Center
The South Texas Blood & Tissue Center (STBTC) is a not-for-profit community blood center specializing in a variety of blood services. STBTC provides blood, plasma, platelets and other blood components to more than 67 hospitals in 43 South Texas counties. STBTC has a leading cadaveric tissue bank and distribution service affiliated with the American Association of Blood Banks and America's Blood Centers. STBTC also has cord blood banking program affiliated with numerous hospitals in the state and is heavily involved in recruiting donors for the National Marrow Donor program. STBTC is one of the first blood centers in the country to be registered by the International Standards Organization. http://www.bloodntissue.org