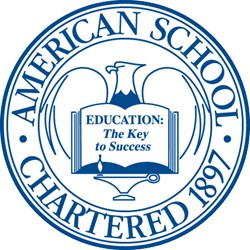 (PRWEB) September 25, 2013
The American School is pleased to announce several improvements to the Online Student Center and Online Counselor Office that are designed to make the sites more informative and user-friendly.
While the log-in process remains the same, the Online Student Center now features links to departmental pages on the left side of the first page students see after they successfully log into the site. These departmental pages contain the department's email address as well as help sheets and other information that will be useful to students as they complete their courses. The center of the page features information on online courses, ACT-SAT prep courses and more. Finally, the box on the right side of the page contains links to students' academic records, online courses, a list of all help sheets and resources, homework websites and finally a link for the students to change their email addresses or passwords.
The first page of Online Counselor Office has experienced similar changes, with enrollment forms and contact information now in the center of the page and links to retrieve student records and other useful information now appearing in the box on the right side of the page.
The American School, a leader in distance education since 1897, offers accredited high school courses and diploma programs at a cost students can afford. For more information, visit http://www.americanschool.org.