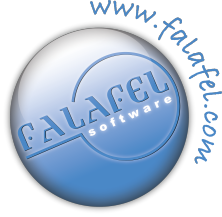 Capitola, CA (PRWEB) September 25, 2013
Falafel Software is pleased to announce the launch of two new training courses that will teach developers how to deliver modern web and mobile applications with Telerik's Kendo UI framework. Each 4-hour course is conducted online with a live instructor; with one course focusing on building web applications for modern desktop browsers and the other focusing on building cross platform mobile applications.
Telerik's Kendo UI framework bundles everything developers need to create applications with HTML5 and JavaScript in one box. Armed with Kendo UI, developers no longer need to search the web for the bits and pieces needed to create modern web applications. Instead, Kendo UI combines a rich set of JQuery based widgets in a tested and supported package with a consistent programming model that supports MVVM, themes and more.
The first course, Kendo UI Web and DataViz Training focuses on teaching developers how to build modern web applications for desktop browsers. As students work their way through the training, important core concepts like validation and templates are explained as the the Kendo UI Web and Kendo UI DataViz controls are explored.
The second course offering takes a slightly different approach. The Kendo UI Mobile Training teaches developers how to build their first cross platform HTML5 and JavaScript mobile app with the Kendo UI Mobile framework. Students will learn about the mobile widgets and libraries that are available in the framework, as well as how to deal with common mobile scenarios such as building a native look and feel and submitting to the app stores.
The first Kendo UI Web and DataViz Training will be held on October 15th with the first Kendo UI Mobile Training taking place the morning of October 16th. For students who wish to take both training courses, a Kendo UI Training Bundle is offered at a discounted rate with an additional discount offered for these initial training dates.
About Falafel Software
Falafel Software Inc., an 8-time Microsoft Gold Certified partner and Telerik's original solution and training partner, has been helping companies and individuals around the world deliver more than expected with Telerik's tools for the past decade.