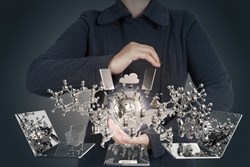 It's a mystery why most other proxy providers aren't doing the same.
Dallas, Texas (PRWEB) September 24, 2013
idcloak launches three free proxy server websites based in the UK, US and Japan.
Through the idcloak.com site, the user creates a virtual browser which accesses the Internet from one of the three proxy server locations. In this way, a user in Europe may elect to use the Internet in Japan.
Because the proxy servers belong to the high-anonymity class, any website accessed through them will believe the user is physically based at the location of the server. No trace of the user's original IP address will remain.
Using high-anonymity proxies confers several benefits, the most popular of which is to unblock YouTube videos that are not available in the user's home country. In nearly all cases, connection to the US proxy server will bypass this georestriction, displaying the video within its 'virtual browser'.
The decision to launch three proxy server websites is explained by idcloak's Robin Welles, "For one, there are some videos and websites which can only be accessed in the UK, Japan or US – these three countries limit a lot of their Internet experience to domestic visitors only. By placing a proxy server in each, the user gets an enormous amount of web freedom and choice.
"The other reason is speed – if a user in Taiwan needs a proxy, it makes no sense to tunnel all the way to the UK, as there will be a lag in speed following the long-distance. On top of that, by splitting our overall proxy traffic between three servers, we avoid unnecessary congestion. It's a mystery why most other proxy providers aren't doing the same."
idcloak is set to add an additional two servers to their number – bringing it to five. The locations planned are Australia and Germany.
The firm is also just days away from releasing VPN software which connects users to a network of VPN proxy servers around the world at higher speeds and with more robust security.