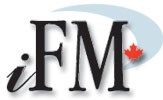 Len was incredibly constructive; he made it easy for me to ask questions and always provided simple and elegant solutions for our new website development.
Toronto (GTA) Ontario (PRWEB) September 24, 2013
It's a well-known fact that major Search Engines update the way they "rank" websites often. In fact at Google, it can and does happen daily. Most businesses put a lot of time and effort into search engine positioning via search-engine-friendly responsive web designs, unique web page content and frequent web page updates. However, even the smallest of changes to the way Search Engines categorize and rank websites, can cause a decline or increase in web traffic - and business.
Most updates search engines updates are minor and don't affect websites to any significant degree. Other updates, like Panda and Penguin can take a top-placed website and push it down the latter several dozen positions, or even several dozen pages. To ensure the company website remains positioned high on the search results pages, just follow these simple suggestions.
Search Friendly Structure:
For dynamic website address URLs (like the default URL links used in WordPress pages) it is important to use the "Permalink" settings. For example, "mysite.com/page-name" vs. "mysite.com/?page_id=123" can be easier for users to remember and better "symantically" for search engines. Another good suggestion is to create a Site Map to help search engines "crawl" the company website. This can be especially important for larger sites with complicated navigation. Also good for Search Optimization is a well thought-out web page description for every page on the site.
Content:
Integrating great web content in 2013 is paramount for not only communicating with site visitors, it also helps a website get a boost in rankings. Good content helps build brand awareness and authority in a sea of competitors all trying to convey why they are the best at what they do. Ensuring the site has an up-to-date list of company ethics, privacy policies and product/service guarantee's, can go a long way to build loyalty. The web page content should include a "sprinkle" of important key phrases related to the company business for search engines, but more importantly, good content should convey information that will prompt site visitors to return to the website at regular intervals, guide visitors to make contact with site owners or perhaps make visitors want to "bookmark" site pages for return visits.
Site Promotion:
There are many ways to promote one's website which can include writing articles with a link back to one's website, creating a company blog to post updates and events, participating in online forums within the company niche, creating quality press releases and listing a site in local web directories, just to name a few. Business owners must also understand that when it comes to "links", quality, trumps quantity. In other words, understanding what a quality back-link is, will ensure owners look to gain links from web pages that are important, relevant, newsworthy or "nich" sites, rather than trying to obtain a mass quantity of low-quality links.
Don't Put All The Eggs in One Basket:
There are many search engines on the internet today. And although Google controls the market share in traffic, those website owners that follow all search engines guidelines and utilize other methods of generating qualified traffic by not depending on just one or two search engines for business, will never see major declines in business. This is especially true when Google decides to make a major update in their algorithm.
Analytics:
In weather circles, they say "if you don't analyze it – you can't track it". The same principle apply to website statistics. Knowing how much traffic a site is getting, how many visitors are "returning" and "new", how long visitors stay or how quickly visitors leave the site, are just a few important statistics to consider reviewing, on a regular basis. These statistics allow web developers to make small subtle changes to websites to generate positive results.
These are just a few suggestions to help business owners maintain good website positioning in an ever changing Internet landscape. Contact a local web developer for more suggestions on how to improve one's website and search positioning to take on new business this year and in 2014.
FM Web Services offers Responsive Web Design, website analysis, SEO Press releases, Search Optimization and Facebook pages for businesses. Located in the Toronto area (GTA), IFM has helped business achieve an effective online presence and has helped clients as far away as Bermuda and Mexico. For more on Social Media, SEO or Web Design for businesses, visit IFM at http://www.ifm.ca