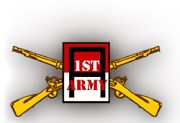 1st Army Supplies' inventory of police, municipality, and public safety gear is unmatched with its selection of law enforcement supply.
Lombard, Illinois (PRWEB) September 23, 2013
1st Army Supply, a leader in the army surplus supply industry for more than 30 years, is offering a 20 percent discount coupon on its website, https://www.1starmy.com/, that can be used for online purchases on in its massive 5,000 square-foot store with more than 2,000 items on display in its showroom.
Open to the public, 1st Army Supply is also a leading military supply store source for all types of army supplies from the most basic military gear to hard to get items such as the Alpha N3B Parka, military rain gear and extreme cold military goods for military and governmental agencies across the nation. The company now services retail and wholesale accounts worldwide with clients ranging from the general public to the U.S. Military and government, including the Department of Defense Logistic Division, the U.S. Embassy in Baghdad, The U.S. Naval academy, the 3rd Special Forces Unit, the Department of Homeland Security-Immigration & Customs Enforcement (ICE), the 173rd Airborne Iraq, the U.S. Air Force, the Marines, Coast Guard, and scores of other military operations. 1st Army is also a leading law enforcement supply source, often called upon by police departments, as well as SWAT, DMAT and EMT groups throughout the world.
In addition to military surplus supplies, shoppers can find everything to meet their particular outdoors needs, including a complete selection of emergency preparedness items with everything needed for survivalists' must have lists. The extensive emergency preparedness department is fully stocked with everything from water storage supplies, long-term storage canned meat, freeze dried foods, first aid supplies, survival tools and weapons, and everything else needed in case of emergency.
1st Army Supplies' inventory of police, municipality, and public safety gear is unmatched with its selection of law enforcement supply of professional series duty gear, rescue and rappelling gear, high visibility clothing and reflective patches, NDMS, DMAT and FEMA uniforms, police and security uniforms, tactical patrol suits, handcuffs and batons, binoculars and night vision units, Bear-Aide law enforcement products, The Next Generation Law Enforcement Tool, counter terrorism vehicle inspection, sandbag filling machines and sandbags, and lighted signs and response bags.
Additionally, 1st Army Supply is the source for The Enduring Freedom Patch, all types of apparel and protective gear, military patches, headwear, footwear, bags and packs, tactical gear, "zombie hunters" supplies, accessories, war memorabilia and inert ammunition, on parade items, collectors' and display items, and all general army supplies.
Veteran owned and operated, 1st Army Supply is one of the few operations to be recognized as registered contractor military supply store by the U.S. Department of Defense on the strength of is ability to supply all types of military supplies with excellent shipping services to all destinations.
1st Army Supply's gigantic 8,000-plus item inventory can be viewed at its retail store located at 310 W. Roosevelt Rd., Lombard, IL 60148, or online at https://www.1starmy.com/. Telephone inquiries can be made by calling (630) 916-7380 or by faxing to (630) 916-7389. 1st Army Supply's toll free order line is (800) 499-7389.