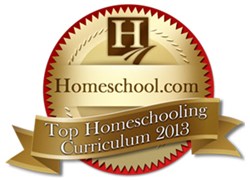 Homeschool.com has selected KidsEmail as a recipient of their Top Homeschooling Curriculum award for 2013.
Arbon, Idaho (PRWEB) September 25, 2013
KidsEmail, the safe and fun to use email service for kids, continues to be recognized as an effective way to protect children from online dangers when exchanging messages with family and friends. Acknowledging the value of KidsEmail, Homeschool.com has selected KidsEmail as a recipient of their Top Homeschooling Curriculum award for 2013.
According to the U.S. Department of Education's National Center for Education Studies, more than 1,508,000 children are being homeschooled and that number is increasing by 7% each year. Nearly 49% of parents surveyed responded that they chose to homeschool their children because they believe that they could give their children a better education at home.
Homeschool.com is a website that empowers parents to create the ideal school environment for their child at home. The site provides an extensive range of information and support to all homeschooling families. From curricula to information on how to get started with homeschooling, HomeSchool.com is a valuable resource for parents. The website selected KidsEmail for this year's award stating that "parents can give their children as much freedom as they choose, and have the peace of mind that their kids are safe while using email."
Trusted by more than 30,000 parents, KidsEmail is an easy-to-use email service for kids. It empowers parents to increase their child's online safety with a wide range of parental controls for monitoring incoming and outgoing mail, filtering unwanted words and images, restricting login hours, and managing contacts with whom the kids can safely interact.
To learn more about this award-winning safe email service for kids, parents can visit KidsEmail to sign up for a free 30-day trial. At the end of the trial, parents find that the kid-friendly service is an effective tool for protecting their kids online, parents can continue the service at an affordable monthly rate.
About KidsEmail
Launched in 2009, KidsEmail.org is a safe email service designed to protect kids ages 4 to 12 from Internet dangers including cyberbullying, predators, and email from strangers. This service allows kids to only send emails to and receive emails from people on their contact list while also allowing parents to monitor email conversations. Visit http://www.KidsEmail.org to learn more and to sign up for a free trial.