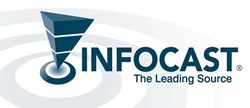 The Summit will provide the latest information on the strengths, weaknesses, opportunities and threats in California.
Woodland Hills, CA (PRWEB) September 24, 2013
Infocast, the leading business intelligence and networking events producer, presents the California Energy Market Summit, on December 3-5, 2013 in San Francisco, CA.
The closure of SONGS and prospective elimination of many older plants is triggering more gas-power plant developments. But other new opportunities are emerging in California as well: a 1.3 GW/$3B energy storage procurement is opening, and distributed energy is poised to make dramatic advances. With demand levels again reaching 2007 levels in California and resource adequacy coming into question, California is once again the land of opportunity for energy companies of every stripe.
The California Energy Market Summit 2013 will provide the latest information on the strengths, weaknesses, opportunities and threats in California and bring policy-makers together with utility, IPP, energy storage and demand response executives to explore the potential opportunities to solve energy problems. They will explore the impacts of new energy storage procurement on generation and transmission needs, the potential opportunities for the construction of power assets, and how the revision of net energy metering and retail rate regulation can drastically affect the economics of solar power and utility generation in the state. Finally, financiers will provide their perspectives on investment in and financeability of projects in the California market.
Joining the Summit will be speakers from the California Public Utilities Commission (CPUC), California ISO (CAISO), the Office of Governor Edmund G Brown, Jr., Pacific Gas and Electric Company, San Diego Gas & Electric Company, Southern California Edison, Dynergy Power LLC, Independent Energy Producers Association, SunEdison, AES Energy Storage, Clean Line Energy Partners LLC, Energy Capital Partners, Chadbourne & Parke LLP, ICF International, EnerNOC, EnergyHub, Guardian Industries Corp. and many more.
In addition, don't miss our Pre-Summit Primer: New Developments in the California Energy Market to get the latest information on energy market fundamentals and procurement, permitting and siting processes for energy storage and wind, solar, solar thermal and thermal generation plants and more.
For more information, to register, or to join us as a sponsor, visit the event website at infocastinc.com/ca-energy13 or contact Infocast at 818-888-4444.
About Infocast
For over 25 years, Infocast has produced the highest quality events, tailored to the needs of the industries we serve. We intensively research the marketplace, pulling from an extensive network of experts to give you the information and connections to succeed.