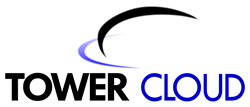 Saint Petersburg, FL (PRWEB) September 24, 2013
Tower Cloud, a leading provider of wireless backhaul network services in the southeastern United States, ranked No. 478 on Inc. magazine's 32nd annual Inc. 500, an exclusive ranking of the nation's fastest-growing private companies.
The list represents the most comprehensive look at the most important segment of the economy—America's independent entrepreneurs. Companies such as Microsoft, Zappos, Intuit, Jamba Juice, Vizio, Oracle, and many other well-known names gained early exposure as members of the Inc. 500|5000.
"We are honored to be recognized by the 2013 Inc. 500 for the tremendous growth Tower Cloud has achieved over the last three years," said Ronald Mudry, Tower Cloud's founder and CEO. "Our placement as the 7th fastest growing telecommunication company in the nation, and the fastest growing wireless backhaul provider is a testament to all the hard work, dedication and customer focus of the Tower Cloud team."
The 2013 Inc. 500, unveiled in the September issue of Inc. (available on newsstands August 20 to November 20 and on Inc.com), is the most competitive crop in the list's history. To make the cut, companies had to have achieved a staggering minimum of 918.59% in sales growth. The companies on this year's Inc. 500 have aggregate revenues of $14.1 billion, employ more than 52,100 people and generated over 44,912 jobs in the past three years. Complete results of the Inc. 500|5000, including company profiles and an interactive database that can be sorted by industry, region, and other criteria, can be found at http://www.inc.com/500.
"Not all the companies in the Inc. 500 | 5000 are in glamorous industries, but in their fields they are as famous as household name companies simply by virtue of being great at what they do. They are the hidden champions of job growth and innovation, the real muscle of the American economy," says Inc. magazine Editor Eric Schurenberg.
Methodology
The 2013 Inc. 500|5000 is ranked according to percentage revenue growth when comparing 2009 to 2012. To qualify, companies must have been founded and generating revenue by March 31, 2009. They had to be U.S.-based, privately held, for profit, meet Inc.'s minimum revenue requirements and be independent—not subsidiaries or divisions of other companies—as of December 31, 2012. Companies on the Inc. 500 are featured in Inc.'s September issue. They represent the top tier of the Inc. 5000, which can be found at http://www.inc.com/500.
About Inc.
Founded in 1979 and acquired in 2005 by Mansueto Ventures, Inc. is the only major brand dedicated exclusively to owners and managers of growing private companies, with the aim to deliver real solutions for today's innovative company builders. Total monthly audience reach for the brand has grown significantly from 2,000,000 in 2010 to over 6,000,000 today. For more information, visit http://www.inc.com.
About Tower Cloud
Tower Cloud, Inc. is a leading provider of wireless backhaul network services in the southeastern United States. Tower Cloud provides its customers the highest quality network experience, enabling current bandwidth intensive applications and the scalability to meet long-term capacity demands. The company's Generation Independent Network™ delivers future-proof agility, predictability and reliability that satisfies wholesale, enterprise and wireless carrier customers need for ever-increasing network supply. Tower Cloud's fiber-focused network supports the data tsunami faced by wireless carriers, and supports the on-time delivery of mission critical, bandwidth intensive applications such as telemedicine and enterprise video on demand. Tower Cloud presently operates networks throughout Georgia, Florida, Alabama and South Carolina, serving major metro and rural markets with equal attention to speed and scalability. The company was founded in 2006 and is headquartered in St. Petersburg, Florida. For more information visit http://www.towercloud.com.