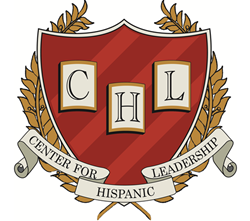 This training will help you understand the Hispanic mindset and behavioral cues to be a more effective employer, co-worker, leader, or marketer.
Irvine, CA (PRWEB) September 23, 2013
With headlines brimming with newsmakers from a well-known celebrity cooking show star to the courtroom intensifying race-relations, community, and commerce are quickly being impacted by the increasing frequency of intensifying race relations fueled by misconceived stereotypes – elevating workplace lawsuits and brand reputation crisis in a matter of hours and days. In response to this growing trend and recent developments, CHL has released a new online training platform, Know Your Hispanics.
"This training will provide you with the tools to learn how to connect and build strong employee, business and brand relationships with Hispanics by first learning who they are as people," explains Glenn Llopis, CHL Founder/CEO, who also writes for Forbes, the Harvard Business Review, and the Huffington Post. "It will help you understand the Hispanic mindset and behavioral cues to be a more effective employer, co-worker, leader, or marketer."
With consumer purchasing power estimated to reach $1.5 trillion by 2015, Hispanics are an important part of business and the fabric of American society - yet many are not sure how to start a relationship with their Hispanic employees or how to build a loyal Hispanic consumer base – especially considering that Hispanics come from different countries with different experiences and customs. However, CHL believes there are certain traits and values that transcend country boundaries – character traits that are deeply rooted in the Hispanic culture and that can be recognized and leveraged to better understand and know how Hispanics work, are motivated, and buy.
Authenticity is key when building trust with Hispanics, says Marisa Salcines, CHL's Director of Business Development and Media Relations, "This training program will ensure that Hispanic employees and/or consumers will know that your intentions are to create a genuine relationship centered on trust and understanding where Hispanics feel they are valued and respected."
With two tracks to choose from in the Know Your Hispanics program, Know and Lead Your Hispanic Employees or Know and Sell to Your Hispanic Consumers, topics range from earning trust to why culture is the new currency for growth and workplace productivity. Each track costs $99.00. Additionally, program learners can also select both tracks for $169.00 and earn free bonus material – that includes the recently released CHL ebook, Awakening the Hispanic Factor (a $12.99 value).
In order to change the current context and conversation about U.S. Hispanics from misrepresented stereotypes to catalysts for growth, the business world needs to think of Hispanics and their immigrant perspective as a powerful source to help America strengthen global competitiveness, prepare organizations for global market expansions, and create new products and services. Whether an individual is a corporate executive, department manager, or small business owner, avoid crises and invest in the fastest-growing demographic in America that is impacting businesses today directly or indirectly. Be proactive, invest in this knowledge, be ahead of the game and preserve brand reputation.
Welcome to the new way of doing business, where getting to know Hispanics will generate previously unseen ROI for individuals and businesses.
For more information and/or to enroll please visit http://www.KnowYourHispanics.com.
About CHL Corporate
We build brands from the outside in.
Instead of selling to Hispanic consumers, let them help build your brand and enable them to influence its growth.
We develop Hispanic leaders from the inside out.
By embracing their unique immigrant perspective instead of assimilating so quickly, Hispanic employees are enabled to innovate and lead your business with cultural authenticity.
As the only Hispanic human capital, business development, and marketing consulting firm of its kind, CHL's unique approach is centered on building leaders and building brands by clearly demonstrating how these two facets are interconnected and dependent on each other. To learn more about CHL Corporate, visit us at: http://www.centerforhispanicleadership.com.