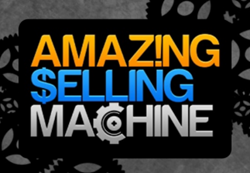 I've been into a lot of training courses and workshops but never seen something like this. This is the best thought out and planned, I'm just overwhelmed with how good this is.
Austin, Texas (PRWEB) September 24, 2013
On Monday, 23rd of September, 2013, Matt Clark -The Amazon Master- and Jason Katzenback -the famous entrepreneur- have announced the start of reopening their most successful training Amazing Selling Machine (ASM). After the great success of the first launch, all Amazon sellers are waiting this huge opportunity.
Matt Clark is called "The amazon Master" as he is a very successful seller on Amazon in different niches specially the health niche. He lately released a training called Amazon Money Machine which turned out to be the beta version of Amazing Selling Machine. He was able to break records on Amazon to the degree of making over $100k per month.
Jason Katzenback is an entrepreneur who had a big success in the online business specially SEO but once he joined Matt Clark, he focused on his Amazon business to make big profits selling physical products using ASM blueprint.
Amazing Selling Machine is a package of live 8-weeks training, software kit, membership community and a live 3-days workshop in Austin, Texas in January,2014. But before opening the doors to this package, Matt and Jason have decided to release a series of free videos to teach people some tactics and overview of the selling process on Amazon store. People can use these videos only to start doing business with Amazon.
One of these videos cover what is called Ultimate Promotion System which is a 7-steps formula to start a big business from scratch. This is the exact formula that Jason and Matt are using to do their business. People don't need to have a product or even ship it. Here's a link to watch this amazing video.
The entire system will be available on 3rd of October for only 8 days, people can find it at this link.