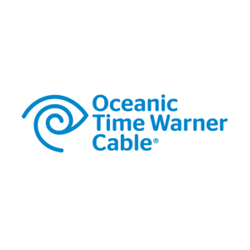 Honolulu, HI (PRWEB) September 24, 2013
Oceanic Time Warner Cable, the leading service provider for TV and Internet in the State of Hawaii, announced today the launch of two additional popular Asian networks to its diverse cable services.
TVK2, a sister channel to TVK, targets a growing Korean-American audience and features music, lifestyle, drama, news and current event programs in both Korean and English. The English-language original programming is geared to 2nd generation Korean-Americans.
"Koreans have been living in the beautiful state of Hawaii for many years," said Eric Yoon, Founder & CEO of TVK24. "There was a strong desire to bring Korean programming to the islands and we look forward to serving the community."
Saigon Broadcasting Television Network (SBTN) is the first 24-hour Vietnamese channel in America on cable offering programming designed to keep Vietnamese Americans connected with their culture and identity. It attracts audiences of all generations with a combination of news, talk shows, dramas, children's programming, entertainment, variety, movies, culture, and history.
"I'm excited that SBTN is now available to the growing number of Vietnamese families in Hawaii," said Truc Ho, SBTN's CEO and President. "Based mostly in or around Honolulu, the Vietnamese have built a strong community and maintain a vibrant Vietnamese culture in Hawaii."
"Our state's rich cultural diversity is truly unique, and we are constantly seeking ways to better serve our customers. This new Korean and Vietnamese programming is one of the many ways we will continue to strengthen our programming for people of all backgrounds and interests," said Bob Barlow, president of Oceanic Time Warner Cable.
TVK2 is available on Channel 74 at no additional cost, as part of a Digital Basic subscription. SBTN is available on Channel 62 for a premium subscription fee of $14.99 per month.
About International Media Distribution
International Media Distribution (IMD) has been a leading provider of in-language programming in the U.S. for over a decade. IMD represents over 30 TV channels with content from a variety of international sources: APB News (Hindi), Antenna Satellite (Greek), ART(Arabic), ATV (Cantonese), Bollywood Hits On Demand (Hindi), CCTV-4 (Chinese), CTI-Zhong Tian Channel (Chinese), Channel One Russia, DW Amerika (German), Filipino On Demand (Tagalog), Life OK (Hindi), Mediaset Italia (Italian), Myx TV (English), Phoenix InfoNews (Chinese), Phoenix North America Chinese Channel, Rai Italia (Italian), RTN (Russian), RTN+ (Russian), SBTN (Vietnamese), STAR India GOLD (Hindi), STAR India PLUS (Hindi), TFC (Filipino), Tele5 (Polish), TV Polonia, TV Asia (Hindi), TV JAPAN, TV JAPAN HD, TVK (Korean), TVK2 (Korean), TVK-Pop On Demand (Korean), TV5MONDE (French), TV5MONDE Cinema On Demand (French), VIJAY (Tamil).
International Media Distribution is an NBCUniversal company.
About Oceanic Time Warner Cable
Oceanic currently delivers a diverse selection of entertainment and information services by way of an advanced fiber optic/coax network to more than 400,000 households, schools and businesses on Oahu, Maui, Kauai, Molokai, Lanai and the Big Island. Among its products are Digital TV, Internet and Home Phone services. The company has provided quality cable service for Hawaii residents since 1969.
About Time Warner Cable
Time Warner Cable Inc. is among the largest providers of video, high-speed data and voice services in the United States, connecting more than 15 million customers to entertainment, information and each other. Time Warner Cable Business Class offers data, video and voice services to businesses of all sizes, cell tower backhaul services to wireless carriers and managed and outsourced information technology solutions and cloud services. Time Warner Cable Media, the advertising arm of Time Warner Cable, offers national, regional and local companies innovative advertising solutions. More information about the services of Time Warner Cable is available at http://www.twc.com, http://www.twcbc.com and http://www.twcmedia.com.