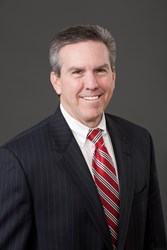 I have admired their dedication to our vision and mission; I'm humbled by their decision to become a Smile for a Lifetime Foundation national sponsor. ---Dr. Ron Redmond---President S4L
Colorado Springs, CO (PRWEB) September 30, 2013
The McGill & Hill Group, a leading national dental consulting firm, announced that they have agreed to become an official corporate sponsor with Smile for a Lifetime (S4L) Foundation, a national non-profit providing scholarships for free orthodontic treatment to underserved children. Group (http://www.mcgillhillgroup.com), provides an array of business consulting services exclusively for the dental profession, including tax and business planning, practice transitions, investment advisory, retirement planning, legal and accounting services through its six component companies. The Group also publishes The McGill Advisory, an award winning monthly newsletter designed to help doctors improve their finances through increasing practice growth, slashing taxes, reducing debt, improving investment performance, controlling overhead, and increasing practice profits.
McGill & Hill Group CEO, John McGill, says that for years he has urged their 23,000 clients to get more involved in solving the access to care problem through providing care to the poor in their own practices. "We feel that it's a much better approach than opening more dental schools, or expanding programs to flood the market with new graduates. We wanted to get more involved in giving back and being part of the solution. Becoming a corporate sponsor for Smile for a Lifetime evidences our long-term commitment to help solve the problem." McGill says that he will be donating a portion of The McGill Advisory subscription income received from orthodontists to Smile for a Lifetime each year, with a goal of donating at least $25,000 annually. McGill & Hill Group also donates services to S4L annual Smilent Auction fundraiser event held at the Damon Forum.
"We've seen the tremendous difference a beautiful new smile can make in an underprivileged child's life through increased self-confidence and self-esteem. We want to open that opportunity up to hundreds of additional children through this new partnership."---John McGill.
"John McGill and Roger Hill (McGill-Hill Group) have served as national S4L board members. I have admired their dedication to our vision and mission; I'm humbled by their decision to become a Smile for a Lifetime Foundation national sponsor. They are committed to helping disadvantaged children achieve confidence through the gift of a smile."---Dr. Ron Redmond President Smile for a Lifetime. To find out more about Smile for a Lifetime Foundation visit http://www.s4l.org.
Biography of John K. McGill, CPA, MBA, JD
John K. McGill is a tax attorney, CPA and MBA. He serves as CEO of The McGill & Hill Group, LLC in Charlotte, NC, and a partner with the law firm of McGill & Hassan, P.A. He is also President of John K. McGill & Company.
Mr. McGill has been providing customized tax and business planning services exclusively for the dental profession for over 30 years. During this time, he as helped over 950 dentists across the country achieve financial independence, for reduced stress and greater peace of mind. He is also the Editor of the McGill Advisory Newsletter, a monthly publication enjoyed by over 7,400 dentists nationwide helping help them increase profits, reduce taxes, and achieve their financial goals. Mr. McGill has also been a contributing editor to Dental Economics magazine for over 25 years.
He graduated with honors from Erskine College with a BS in Business and Economics and a concentration in Accounting. He holds a Masters in Business Administration (MBA) degree from the University of North Carolina at Chapel Hill. He also holds a law degree from the University of North Carolina at Chapel Hill where he was awarded the Touche Ross, CPAs, Tax Law Scholarship. He formerly worked with the Office of Chief Counsel, the legal branch of the Internal Revenue Service, in Washington, D.C.
Mr. McGill has presented hundreds of programs to local, state, and national dental organizations including: ADA and AAO National Conventions, Thomas P. Hinman Dental Meeting, , Super Schulman Orthodontic Study Club, AAO Orthodontist as CEO, Southern Association of Orthodontists, Southwestern Society of Oral Surgeons, and American Academy of Dental Practice Administration.