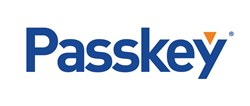 Waltham, MA (PRWEB) September 24, 2013
Located at the center of the Texas Panhandle, the city of Amarillo holds appeal for the outdoor enthusiast, the arts aficionado and the history buff alike.
So, with an impressive business and travel friendly infrastructure at its fingertips, the Amarillo Convention & Visitor Council ("Amarillo CVC") sought to elevate its events offering to attract more events to the city and provide the best possible service to those events. Enter Passkey's GroupMAX technology, the gold standard in hotel bookings for meetings and events, which the Amarillo CVC has decided to immediately deploy to serve its events portfolio.
"We've offered housing before, but it has not been on a consistent basis," comments Dan Quandt, Executive Director of Amarillo CVC. "Moreover, it has not been with a tool the caliber of GroupMAX. We're really looking forward to being able to impress incoming groups with all that we can now deliver."
Specifically intended for meetings and events, the cloud-based suite of hotel booking tools is proven to attract more events to destinations that offer it as part of their housing service.
With GroupMAX, the Amarillo CVC is now in a position to offer its meeting planners a housing platform that is designed to improve room block pick-up, accelerate booking pace and drive housing revenue. In particular, the CVC is eager to begin using the multi-room booking tool for the many sporting event groups it manages, as well as the reporting and notification tools, which will provide new insight into its event data.
In addition, area hotels and businesses will benefit from the GroupMAX's ability to drive up-sell and incremental revenue through the effective merchandising and promotion of hotel services and local attractions.
"The addition of an effective housing platform is a big step in itself," comments Greg Pesik, CEO and president of Passkey. "But GroupMAX is more than a housing platform; it transforms the entire event experience. We can't wait to see the results Amarillo can achieve with GroupMAX."
About Amarillo Convention & Visitor Council
The Amarillo CVC (http://www.visitamarillotx.com) is the premier marketer of Amarillo. The Amarillo CVC mission is to increase hotel and attraction visitors by promoting the Amarillo area as a unique destination.
About Passkey International, Inc.
Passkey (http://www.passkey.com) is the travel industry's leading hotel booking technology for meetings and events. The Company's cloud-based platform, GroupMAX, is used by thousands of hotels, destinations and meeting planners worldwide to manage the hotel accommodation process for events of every size. At the heart of GroupMAX is the ability for group guests to book their hotel rooms online in event-specific booking websites while enjoying multiple stay and upgrade options. With offices in the US, UK, Hong Kong and Singapore, the Passkey global network now includes over 90% of major US and UK Convention and Visitors Bureaus, as well as a wide range of hotels, casinos, resorts, meeting planners, corporations and meeting management companies.