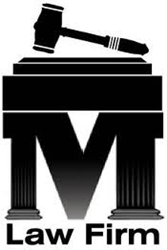 New York, NY (PRWEB) September 25, 2013
As the New York Times correctly reported (Mets' Harvey Is Covered Like Any Other Employee With a Workplace Injury, 9/19/2013), if New York Mets' pitcher Matt Harvey opts to undergo Tommy John surgery, Workers' Compensation insurance will cover at least some of the bill.
"Many people might be surprised to discover that such a high-profile injury would be treated the same as any person's on-the-job injury," states Ashley-Andrews-Santillo Esq, Partner at Munawar & Andrews-Santillo LLP. "The difference is that Mr. Harvey has a team of professionals to handle the claim for him, whereas the average worker has to seek out legal assistance. While most workers who are injured on the job are entitled to benefits under New York State Law, many claims are denied because they are filed incorrectly. Having an experienced and knowledgeable New York City Workers' Compensation attorney can help navigate the filing and claim process more accurately and improve your chances of receiving benefits."
Applying for Workers' Compensation, disability, lost wages, or retirement disability benefits can be tedious and tricky. A seemingly small error in filing the claim can cause several months or years of delay, or even ultimately result in denial.
Having an experienced Worker's Compensation lawyer to help you along the way not only strengthens your claim, but improves your chances to receive the medical treatment and benefits for which you are entitled.
Finally, you often will be faced with strict deadlines for submitting medical records and other required documents, and having an attorney will make this process more manageable.
Contact a New York Workers Compensation lawyer at 212.400.4000 to receive information about the workers compensation claim process and to avoid any missteps or delays.
About Munawar & Andrews-Santillo, LLP
http://workers-compensation-lawyers-nyc.com/
http://workers-compensation-lawyers-nyc.com/what-to-do-if-injured-at-work/
http://workers-compensation-lawyers-nyc.com/how-to-file-workers-comp/
Munawar & Andrews-Santillo, LLP ("MLawfirm") is a Personal Injury Law Firm in New York City. Our team of highly qualified and skilled attorneys handles and represents clients in a wide range of legal areas including: Car/Auto Accidents, Bike Accidents, Truck Accidents, Construction Accidents, Workers Compensation, Medical Malpractice and No-Fault Collection/Litigation/Arbitration or Accidents. If you need legal help feel free to contact our attorneys. We are available 24 hours a day, 7 days a week, 365 days a year to our clients. Because Insurance companies have their attorneys, adjusters and representatives well trained to defend, delay and frustrate your right to recover full and adequate compensation and damages. One of our greatest strengths is that we are Trial Lawyers. That means we prepare client's case as if it is going to court and we use tireless effort to secure the best possible results for them. At Munawar & Andrews-Santillo LLP, a preeminent New York law firms, no case is too large or too small. Our attorneys treat all clients with the respect and dignity they deserve. Our law firm and attorneys work hard to deliver the very best results to all of our clients. Do you have a legal issue? Do not hesitate to call for free consultation at (212)-400-4000.
"Lawyer Advertising"
"Prior results do not guarantee a similar outcome."
"Content of the press release is not intended to provide legal or other advice or to create an attorney-client relationship."