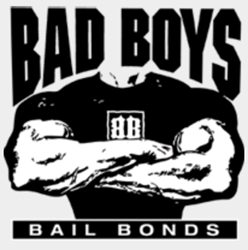 Larry Nowak and the staff at Bad Boys Bail Bonds are happy to announce that they have welcomed a new member to the Bad Boys family.
Salt Lake City, UT (PRWEB) September 24, 2013
Nobody wants to be in jail longer than they absolutely have to be, and that is why it's extremely important that bail service is available to all people in all cities and counties at a moment's notice. Bad Boys Bail Bonds is well aware of this and makes every effort possible to have an agent ready to get someone out of jail at a moment's notice, regardless of what jail they're in.
In order to ensure this fast and efficient service, Bad Boys Bail Bonds is proud to announce the addition of Amanda Judd to the team of agents. Amanda will be servicing the Emery and Carbon County Jail Systems and will be available 24 hours a day to help families in their time of need.
As a Utah native, and a long-time Emery County citizen, Amanda is overjoyed at the opportunity of giving back to her community by providing a service that helps people and families navigate a very hard time in their lives.
Amanda Judd was born in Bountiful, UT in 1986. When she was only 5 years old, her and her family moved to the town of Elmo, UT where she was raised alongside her 3 brothers. She was an early graduate from Emery High School in 2004. She is now married with a child and resides full-time in Huntington, Utah.
As a local of Emery County, she is extremely familiar with the area and able to respond to a call very quickly at any time. She is a hard worker who believes in the justice system and helping people continue their lives while dealing with the mistakes that they may have made.
About Bad Boys Bail Bonds:
Bad Boys Bail Bonds is a company based out of Salt Lake City, UT and services the bail needs of all of Utah. Larry Nowak and the agents of Bad Boys Bail Bonds take pride in their ability to get people out of jail as quickly as possible; helping them live their lives with a semblance of normalcy while going through a very difficult time in their lives.
Contact:
Larry Nowak, Owner
Bad Boys Bail Bonds
PO Box 1286
Salt Lake City, UT 84110
801-569-1131
http://badboysbailbondsutah.com/