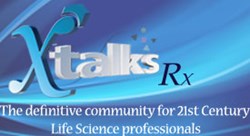 Toronto, Canada (PRWEB) September 24, 2013
Managing investigator payments is one of the most challenging aspects of running a clinical trial. Even after defining the appropriate remuneration for the investigators you have selected – including country, the therapeutic area, where they work, and what the protocol demands of them – the real work begins.
Finalizing each investigator agreement and ensuring that investigators are paid quickly and accurately after the trial commences is necessary. New demands for transparency, including the Sunshine Act – mean that payment tracking has to be accurate, granular, and easily aggregated, an additional pressure.
Even if this these initial processes go smoothly, new concerns might arise, such as – how do you know how budgeted and expected costs compare to actual costs incurred throughout the trial? How do you use that information to pro-actively manage costs and to better plan trials in the future?
In this webinar, esteemed researchers present new strategies for handling these stresses, including a unique cooperation between IMS GrantPlan and Greenphire's eClinical GPS that delivers powerful reporting and analytics on costs throughout a clinical trial, allowing you to stay informed as never before.
For more information about this event or to register, visit: http://www.xtalks.com/investigator-payments-budget-and-reconciliation.ashx.
Xtalks, powered by Honeycomb Worldwide Inc., is a leading provider of educational webinars to the global Life Sciences community. Every year, thousands of industry practitioners turn to Xtalks for access to quality content. Xtalks helps Life Science professionals stay current with industry developments, trends and regulations. Xtalks webinars also provide perspectives on key issues from top industry thought leaders and service providers.
To learn more about Xtalks, visit http://xtalks.com/ContactUs.ashx.
Contact:
Karen Lim (416) 977-6555 ext 227
clientservices(at)xtalks(dot)com