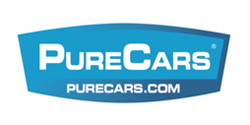 "They (dealers) tell me that they love my sessions and feel the topics are fundamentally critical to online success. I enjoy helping dealers leave with great techniques to win the click and maximize online opportunities." - Jeremy Anspach
Charleston, SC (PRWEB) September 24, 2013
PureCars® announced today that Jeremy Anspach, its President and CEO, has been and will continue to speak at Digital Dealer™ events across the country this fall. As the digital market continues to increase in importance, dealers are looking for venues to learn about how to succeed in the digital advertising arena. Anspach has already spoken at both the Digital Dealer™ Los Angeles and Mid-Atlantic Workshops earlier this month, and is scheduled to additionally speak on October 15 - 17, 2013 at the 15th annual Digital Dealer Conference & Exposition in Las Vegas, NV.
In these sessions, Anspach speaks on the importance of "Winning the Click" and making the most out of each and every digital marketing opportunity. Dealers spend on average over 25% of their marketing budget each month on digital advertising. Most dealers advertise through listing sites, pay per click marketing, retargeting and focus on driving traffic to their website. Traditional media drives even more traffic to their website, but rarely are these opportunities maximized. Anspach will be sharing proven ways to maximize digital advertising by fine tuning digital marketing strategies with pay per click, retargeting and overall website performance. He walks the participants through the importance of ad relevancy, landing page relevancy, and click through rate. These items are of utmost importance as they lead to lower costs per click, higher click to conversion rates and lower costs per lead and sale. "Dealer feedback is amazing. They tell me that they love my sessions and feel the topics are fundamentally critical to online success. I enjoy helping dealers leave with great techniques to win the click and maximize online opportunities," explained Anspach. "I want to share with dealers what highly-relevant and engaging ads with incredibly bold and dynamically-created landing pages can do for them."
About Jeremy Anspach and PureCars®
Jeremy Anspach is President and CEO of PureCars®. His entire professional life has been devoted to providing more relevant information to improve the car buying experience. Anspach grew up in Detroit, Michigan and, even before earning a business degree with high honors from Walsh College, he founded Servit, an automated platform that mined dealership service department data. Today, Jeremy's main focus is providing the vision that fuels PureCars®. As a company that can help dealerships "Win the Click" in a digital world, PureCars® uses big data to provide compelling content combined with a deep understanding of consumer behavior. The company has four main products; PureCars Value Report®, Trade-In Report™, SmartComments™ and SmartAdvertising™. The products are all fully automated, which improves the dealership's usage and success rate. PureCars® successfully helps thousands of dealers nationwide, including some of the top dealer groups. Over one million value reports are viewed every year. PureCars® was the featured vendor in the JUNE 2013 Digital Dealer magazine, acknowledged as one of the more progressive vendors in the automotive space. The PureCars SmartAdvertising™ product is recognized as one of the most innovative technologies of 2013. Click Here to learn more about Jeremy Anspach and PureCars®.