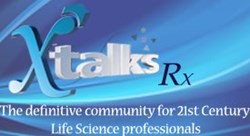 Toronto, Canada (PRWEB) September 25, 2013
With the increase in the number of temperature controlled drugs in development and the progression in clinical trials so that even comparators can require special temperature handling, managing sensitive products has taken on a new level of sophistication.
In this webinar, expert Des Charlery will discuss how to develop a distribution plan that takes into account the temperature zones and whether to use a regional versus centralized hub strategy; the export process and key terms to know and understand; required documentation and selecting appropriate shipping container and finally, managing validation time during transit.
A Q&A with the audience will follow the main presentation.
For more information about this event or to register, visit: http://xtalks.com/managing-cold-chain-shipments.ashx
Xtalks, powered by Honeycomb Worldwide Inc., is a leading provider of educational webinars to the global Life Sciences community. Every year, thousands of industry practitioners turn to Xtalks for access to quality content. Xtalks helps Life Science professionals stay current with industry developments, trends and regulations. Xtalks webinars also provide perspectives on key issues from top industry thought leaders and service providers.
To learn more about Xtalks, visit http://xtalks.com/ContactUs.ashx.
Contact:
Karen Lim (416) 977-6555 ext 227
clientservices(at)xtalks(dot)com