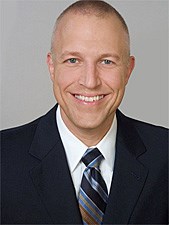 Houston, TX (PRWEB) September 24, 2013
Assemble Systems, the leading provider of BIM data management solutions, today announced the appointments of Bryan Zeigler as Senior Sales Manager and Matthew Sulhoff as Implementation Manager. In their new roles, Zeigler will be responsible for developing new business in Central United States while Sulhoff will lead the company's training and implementation efforts.
"We're delighted to welcome Bryan and Matthew to Assemble Systems as we continue to build upon our leadership position, helping organizations obtain the greatest value from their BIM data " said Howard Davis, CEO, Assemble Systems. "Bryan has demonstrated success building customer relationships and working with organizations to solve challenges. Matthew has proven expertise in providing software training and implementation services to help customers quickly start realizing benefits of their software investment."
Zeigler has extensive sales experience in the AEC industry with companies such as Active Risk, Aconex and Newforma, serving most recently as Director, AEC at Active Risk. He also played an integral role in building Newforma as Sales Director. Zeigler previously held senior sales positions at Citadon, Integrated Technology Solutions, SDRC/Unigraphics and Entex IT/Siemens.
Sulhoff brings over 20 year of rich BIM experience to Assemble Systems. He was previously Senior Software Development Manager at ENGWorks, and earlier provided design software training, and consulting to the AEC industry as Applications Specialist at GreenLeaf 3D. Additionally, Sulhoff spent over 10 years as a private consultant, providing technology integration services worldwide.
About Assemble Systems
Headquartered in Houston, TX, Assemble Systems is a BIM software integration company. Its flagship product Assemble is a cloud based platform allowing AEC firms to leverage BIM data for increased project insight, advanced project collaboration and data-driven decision making. Assemble is used today to manage over 700 projects. The Assemble Systems team includes technology experts and experienced architecture, engineering, and construction industry professionals who are addressing BIM interoperability for design, construction and operation. For more information, please call or visit http://www.assemblesystems.com.