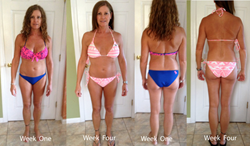 The key to losing body fat isn't "one" thing it is about combining the essential components together that reduces "body fat" and builds a lean, healthy body
Manchester, New Hampshire (PRWEB) September 23, 2013
Ever wonder why there are so many products on the market touting their effectiveness for weight loss? Why are there so many who have tried and never really achieved their weight loss goals? The reality is most fail and the "reason" may not be as apparent as one might think.
Rocco Boulay, exercise physiologist and CEO of Integrity Health Coaching Solutions explains why. The reason why most people fail when embarking on a weight loss goal is because they believe that there is "one" thing, one action that will give them the magic bullet, the quick fix to achieving their weight loss.
This is the first mistake people make according to Boulay. He exclaims; "Losing weight and achieving a lean healthy body isn't doing one thing, it is doing several things consistently over the rest of one's life that gives a person a lean, healthy body. It's also about how to lose "fat" weight and most times the scale does not accurately convey this onto the individual."
Healthy weight loss really means losing body fat. Most weight loss facilities employ a typical scale to evaluate ones' success. This is an already flawed assessment because the scale doesn't indicate whether one has lost fat, water or muscle. In many cases, dieters lose water and muscle technically making them fatter by ratio. This piece of information is not explained by most weight loss centers.
The key to losing body fat doesn't involve "one" thing it is about combining the essential components together that reduce "body fat" and builds a lean, healthy body. Below is a list of these key essential components that are critical to turbo charge a weight loss program.
Strength Training – This is the most important exercise to perform when attempting to lost weight. It builds strong bones, tendons, ligaments and muscles while keeping the metabolism revved. It also tells the body to use fat as energy while restricting calories.
Cardiovascular Training - This mode of exercise is important to weight loss but is a double-edged sword for most. Although it does play a role in caloric expenditure and increased cardiovascular efficiency, in many cases it leads to muscle breakdown (catabolism) due to lack of protein in the diet.
Meal Planning – This is obviously the most vital and effective step in the weight loss process. A healthy body needs a healthy combination of foods that come from complex carbohydrates, proteins and unsaturated fats. In order to successfully lose body fat a meal plan must consist of the above with the right amount of calories to attain a specific body weight. In other words, one must eat for the size they want to be. This doesn't mean under eating either.
Behavior – This "conscious" change is the most challenging. It takes weeks and sometimes months before a person begins to make regular exercise and healthy eating a permanent habit. If a person really wants to change it means they have to be a different person than who they've been in the past and be comfortable with who that person has become.
There are 3 other components to achieving a healthy, lean body. To learn more visit Integrity Health Coaching Solution's website. Click on the link below and register to become a member free. Once a member there is access to lots of information regarding health and a host of many health tips and exercise videos.