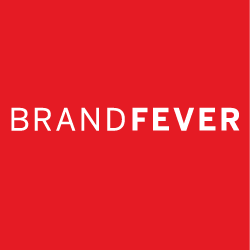 Our goal is to raise the 180° Kitchen's profile in Atlanta as an exceptional catering business, run with pure heart and soul.
(PRWEB) September 24, 2013
Brand Fever is proud to announce its grant recognition by Sappi North America's Ideas That Matter design program, aimed at encouraging visual artists to create and implement integrated projects for charitable and nonprofit organizations in their communities. Since 1999, Sappi's competition for good will has awarded over $12 million worldwide in grants around the globe to support their work for nonprofit programs and organizations.
City of Refuge is a community- and ministry-driven organization that serves Atlanta's most impoverished families through physical, mental and spiritual rebirth. Its 180° Kitchen is one of its standout programs, preparing students for foodservice jobs that help them make a living with dignity.
The proposal, which emphasizes "tasting the good", was submitted on behalf of City of Refuge and its 180° Kitchen culinary arts and catering program, which trains Atlanta's impoverished men and women with interpersonal and professional skills. Profits generated through the 180° Kitchen are used to enrich other programs within the nonprofit's Atlanta-based campus, such as childcare and free health clinics.
Given Atlanta's wedding economy, bustling restaurant scene, and heart for philanthropy, the project caught the panel's eye for inspired freshness that fuses creativity with business.
"Our goal is to raise the 180° Kitchen's profile in Atlanta as an exceptional catering business, run with pure heart and soul," Brand Fever's proposal states.
Hand drawn typography and epicurean illustrations lend an organic mood to the project, while inviting copy helps translate the call-to-action for readers and neighbors. Brand Fever lead designer, Ann Parker, developed several communication pieces for the submission, including a website interface, promotional posters, flyers, business cards, and delivery truck wraps.
Brand Fever, a brand and marketing firm with Fortune 500 and 100 clients, devotes a significant portion of its time and talent to organizations making a difference in their community. Good work and good will are central to the company's values, as evidenced by projects and donations in partnership with the Shepherd Center, High Museum, and ChildKind.
This year's Ideas That Matter design panel includes Bill Drenttel, President of Winterhouse Institute based in Connecticut; Erin Huizenga, Director of New Business Development at Remedy in Chicago; Jennifer Kinon, Founding Partner at Original Champions of Design/OCD based in New York City; Michael Lejeune, Creative Director at Metro in Los Angeles; Alissa Walker, freelance design writer in Los Angeles.
For more information on this grant, please contact Vicky Jones, CEO of Brand Fever, at (404)-523-2606 or email vicky(at)brandfeverinc(dot)com.