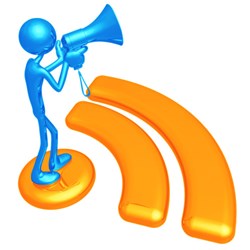 Our mission is to share capSpire's dynamic approach to complex business and technical problems. - capSpire co-founder Mike Scharf
Fayetteville, Arkansas; Tulsa, Oklahoma; Houston, Texas (PRWEB) September 24, 2013
capSpire, a global consulting and solutions company, today launches the company's new innovative solutions blog that will focus on sparking discussion and fueling connections with passionate innovators. The blog showcases capSpire's creative solutions and expands on the firm's vast expertise in enterprise content management (ECM) and commodity trading and risk management (CTRM). Members of the capSpire team will provide industry comments and opinions, discuss creative solutions, and offer insight into innovative technologies leveraged by capSpire.
Announcing the launch of the blog, capSpire co-founder Mike Scharf says, "Our mission is to share capSpire's dynamic approach to complex business and technical problems. The capSpire Blog will offer a glimpse at not only the problems we tackle at capSpire, but will explain through ongoing community conversation the way we apply industry best practices and deliver solutions for our customers. capSpire looks forward to sharing knowledge and encouraging conversation with other industry thought-leaders."
Aside from offering interactive content and discussion detailing capSpire's industry solutions worth spreading, the capSpire blog also takes an inside look at everyday technical solutions that capSpire employees' use to increase their productivity. The blog will also touch on capSpire's unique company culture. The firm won the prestigious Alfred P. Sloan Award in 2012 and 2013 for the use of creative motivational perks, including incentives to help employees achieve work-life balance, such as flexible vacation time and a relaxed office culture.
"It's no secret we value outside-the-box thinking and have instilled a culture of sharing at capSpire. Our motto at capSpire is 'we believe there is a better way'. Whether we tackle a tough problem for our clients or create a unique work culture for our team, we strive to be innovative and continually challenging the status quo. Our team is excited to share what we've learned about company culture, specific industry solutions or even applications that increase our daily productivity with readers who have never stepped inside of our offices," says Trent Amos, VP Software Sales and Marketing.
A wide range of contributors from capSpire will discuss the commodities industry, ECM, CTRM, and innovative technology. Come collaborate with capSpire online at capspire.com/blog.
About capSpire
capSpire is a global consulting and solutions company that creates, customizes, and implements meaningful technology for commodity focused organizations. With expertise in commodities trading, risk management, and complex enterprise content management, capSpire creates valuable business process and technical solutions for Fortune 500 companies. The firm's flagship product, Gravitate, is revolutionizing the way companies communicate with their clients. capSpire offers an unparalleled leveled of service and is headquartered in Northwest Arkansas, with an office in Tulsa, Oklahoma. The firm was recently recognized as the fastest growing private company in Arkansas. Visit http://www.capspire.com for more information.