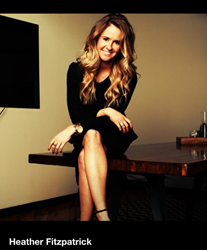 Atlanta, GA (PRWEB) September 23, 2013
Heather Fitzpatrick, business growth strategist of automotive marketing firm Force Marketing, spoke with Russell Brown of Car Biz Today to discuss how dealers can use digital and email marketing strategies effectively.
During the interview, Fitzpatrick explains that Force Marketing takes a data-driven approach to digital and email marketing. The company recently partnered with Dataium, the world's largest compiler of online automotive shopping behavior. Partnering with Dataium allows Force Marketing to utilize extremely targeted automotive shopping data to help dealerships reach the right customers.
"This data is so targeted and so specific and real-time that we're actually able to identify buyers 30, 60 and 90 days out," Fitzpatrick explains. "It's a great way for dealers to be able to react in real-time and use that data to their advantage."
Fitzpatrick and Brown also discuss email marketing and its place in the current automotive marketing landscape.
"Email marketing is becoming one of the hottest trends right now, and will be moving forward," Fitzpatrick says. "One of the things that make an effective email campaign is when you can be very specific and customize your email messages directly to the customer."
Data-driven digital and email marketing strategies are some of the core services offered by the specialists at Force Marketing, in addition to direct mail marketing.
Force Marketing will have booth 709 at the upcoming Digital Dealer 15 conference, held in Las Vegas October 15-17. Fitzpatrick and other Force Marketing team members will be available to meet with dealers, partners, agencies and other attendees and discuss their automotive marketing needs. The company will also be offering show promotions, discounts on products, services and more.
To watch the interview with Fitzpatrick, visit http://www.CBTNews.com.
ABOUT FORCE MARKETING
Force Marketing is an automotive direct mail and digital marketing company headquartered in Atlanta, GA. The company offers marketing services to an expansive client base throughout the U.S. and Canada. The company made Inc. magazine's 500|5000 list of the fastest-growing private companies in the U.S. in 2012 for the fourth consecutive year. More information about their auto dealership marketing services can be found online at http://www.forcemarketing.com.
ABOUT CBT NEWS
CBT News (Car Biz Today) is the official news source of the retail automotive industry. The web-based newscast combines the immediacy of the internet with a traditional broadcast news delivery format, complete with co-anchors and studio set, producing quality content often featuring interviews with leaders in the industry. The free site is rapidly growing, with more than 70,000 subscribers. In addition to the newscast, the site is full of information for dealers, including sales tips, video clips and articles highlighting topics like social media marketing, inventory management, fixed ops and more.