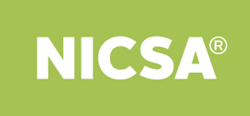 I am excited to welcome new board members who bring a fresh, new perspective to the NICSA community. - Theresa Hamacher, President, NICSA
Boston, MA (PRWEB) September 24, 2013
NICSA announced the appointment of a new vice chair, George Batejan, Global Head of Technology & Operations, Janus Capital Group, and four new members to its 2013-2014 Board of Directors roster, including: Peter Poulin, Principal, Deloitte; Bob Wallace, Managing Director, Citi; Dan Houlihan, Head of Global Fund Services, North America, Northern Trust Company, and Darren Walsh, Chief Technology and Operations Officer, OppenheimerFunds.
Elected at the annual NICSA General Membership Meeting on September 20, 2013 in Boston, board members selections were made among senior-level representatives from member asset management and broker-dealer firms.
"I am excited to welcome new board members who bring a fresh, new perspective to the NICSA community," said Theresa Hamacher, President, NICSA. "This group has the knowledge and experience that NICSA needs to maintain its position as a thought-leader within the global investment management industry while providing strategic vision and guidance for association members."
Fred Naddaff, Managing Director, SunGard will continue to serve as the Chairman of the NICSA Board of Directors while Barry Benjamin, Partner, PwC, will continue his role as Treasurer.
If you are interested in learning more about NICSA, visit: http://www.nicsa.org for more information.
About NICSA
NICSA is the leading provider of independent education and networking forums to professionals in the global investment management community. It is a network of nearly 10,000 business professionals from within the investment management industry and the firms that support the industry, including mutual fund complexes, investment management companies, custodian banks, transfer agents and independent providers of specialized products and services. The Association consists of corporate member firms with offices operating in major financial centers around the world. Membership fees are surprisingly small, yet the benefits of membership are anything but. NICSA offers the most comprehensive range of services in the industry, allowing members to learn, network and share best practices locally, nationally and globally. Visit http://www.nicsa.org.