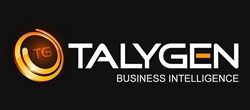 The Talygen Ticket Support System will allow managers, team members, and even clients to bring up support issues and have them addressed quickly and easily.
Palo Alto, CA (PRWEB) September 23, 2013
Talygen, the world leader in Business Management Automation and Business Intelligence, today announced the launch of its advanced Ticketing System, which allows companies to raise and resolve support tickets in an easy and timely manner.
"The Talygen Ticket Support System will allow managers, team members, and even clients to bring up support issues and have them addressed quickly and easily," said Harold Saini, Chief Program Manager of Talygen. "Plus with the additional productivity features such as the follow-up function and priority tool, organizations can be sure never to miss another ticket again."
The Talygen Ticketing Module enables businesses to:

Add tickets and assign them to the relevant department
Transfer or re-assign tickets to any other team member or organization
Set up day-to-day follow-ups and reminders to ensure that all tickets are resolved on time
Post responses and conduct conversations through the system
Attach files to help others better understand the issue at hand
Productivity and Organizational Features
Talygen's Ticketing Module goes beyond adding and resolving tickets. It also gives users additional functionalities to ensure that tickets are taken care of in the best and fastest way possible.
One such functionality includes the follow-up feature, which reminds the assigned party about unresolved tickets. With this function, users can see to it that every ticket is resolved and all issues are dealt with. Additionally, this capability gives users the time and flexibility they need to get other tasks done. By having effective follow-ups in place, team members won't have to worry about forgetting tickets or manually setting reminders; they can just leave those tasks to Talygen instead.
Another helpful feature is the priority function, which helps team members determine the importance of each issue. This way, they will be able to effectively budget their time and responsibilities so they can take care of significant issues first.
Talygen's Ticketing Module also supports file attachments so users will be able to better understand the tickets. Support issues can sometimes be difficult to explain, so having supplemental screenshots or documents will help ensure that there are no miscommunications or misunderstandings.
"The Talygen Ticketing Module makes collaboration and problem solving a breeze. It helps ensure that issues are addressed and that everyone understands what needs to be done," added Saini.
Works on Mobile Platforms
One of the best things about Talygen's Ticketing feature is that it's available on all mobile platforms, namely iOS, Android, Windows Phone, and Blackberry so team members will be able submit and resolve tickets even when they're on the go.
"Users won't have to wait until they're in front of the computer to raise or submit tickets. With Talygen's mobile apps, they'll be able to get ticketing mobility and flexibility that can't be found anywhere else," mentioned Saini.
About Talygen
Talygen is the worldwide leader in Business Management Automation. Talygen's integrated suite of services and processes allows businesses to manage all of their core workflows via a cloud-based Software as a Service (SaaS) application. Talygen allows companies to automate, regulate and enforce their corporate processes. The company empowers businesses and their employees to manage the full set of corporate tasks without having to install specialized software for each of them.
With its wide variety of features, easy to use concepts and enhanced functionality, it allows end to end process management and seamless communication between all stakeholders in a project or business. In today's competitive business environment, successful companies are constantly challenged with managing the entire life cycle of a project efficiently and transparently. With Talygen, companies now have more ways than ever to make that happen.
Press Contact:
Talygen, Inc.
Harold Saini
(650) 800-3850
228 Hamilton Avenue 3rd Floor
Palo Alto California 94301
Media(at)Talygen(dot)com
https://talygen.com