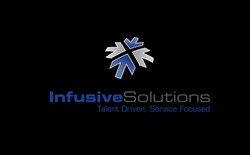 New York, NY (PRWEB) September 25, 2013
Infusive Solutions – a premier New York City IT staffing firm – is charged everyday with the task of finding technical candidates that are not just capable of getting a task list done, but helping their employer grow and thrive.
That means the company is constantly collaborating with technical leaders in the greater New York area to learn how their clients differentiate their "exceptional" employees - the A Players - from those who fall somewhere in the middle of the pack.
And while that information has been key in helping Infusive's talent agents find excellent tech talent in New York, New Jersey and Connecticut, it doesn't seem right to keep it secret.
That said, the firm has just released a series in conjunction with a number of its clients describing how technical professionals of all sorts can prove themselves exceptional through the introductory phases of an employment relationship and through onboarding and maturation.
Check out the series below.
How to Be Exceptional as a Newly Employed Engineer
How to Be Exceptional as a Mature, Senior Engineer
About Infusive Solutions:
Infusive Solutions Inc. is technical staffing firm specializing in database administration, systems engineering, technical support and software development jobs in NYC.