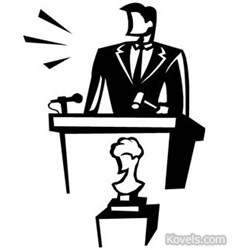 (PRWEB) September 25, 2013
To sell antiques or collectibles, check these points before signing a contract with an auction house:
1. Read the entire contract.
2. Make sure the items are in the seller's name even if stored at the auction house.
3. Be sure the items are insured.
4. Be sure the money paid for the auctioned items is kept separate from the auction house monies.
5. Discuss the commission rate—the amount of money paid to the auction company for selling items. It varies with the value of the piece and the auction gallery's sliding scale.
6. Ask about all the costs. These can include catalog pictures, storage, and marketing costs.
7. Determine shipping. Ask if it can be arranged. Cost? Pick up is sometimes free if the auction house truck is nearby for other business.
8. Check the advertising. This should include mailers to their list of clients, press releases, ads in antiques papers and online, a catalog in print and online, and calls to collectors who have bought things in previous auctions.
9. Know the bidding rules. How do buyers bid? The auction gallery should have absentee bids from buyers at the preview, online or in the gallery. Staff should be at the sale taking bids in the room and taking telephone and email bids.
10. Confirm the payment terms. When is a consignor paid? Usually it's about 45 days after the buyer has paid.
11. Know what happens if the item doesn't sell. Usually it's offered for sale at a lower price for about 30 days or, with permission, put up for sale in another auction. Or ask to have it returned, but there is often a fee when a piece is returned.
12. Determine if a reserve is necessary. A reserve specifies the lowest acceptable sale price and protects you if the bids are very low. There is usually a fee for setting a reserve.
Remember—the seller is a customer and if uncomfortable dealing with the auction house, go to another before signing the contract. Most auction galleries deal with hundreds of buyers and sellers and there are very few problems.
Terry Kovel, well-known columnist and author, gives information and advice on collecting. She will discuss antiques and collectibles topics with accredited media. Photographs are available. Contact pr(at)kovels(dot)com.
About Kovels.com
Kovels.com, created by Terry Kovel and Kim Kovel, provides collectors and researchers with up-to-date and accurate information on antiques and collectibles. Kovels' Antiques was founded in 1953 by Terry Kovel and her late husband, Ralph. Since then, Kovels' Antiques has continually published some of America's most popular books and articles about antiques, including the best-selling "Kovels' Antiques and Collectibles Price Guide," now in its 46th edition. The Kovels' website, online since 1998, and free weekly email, "Kovels Komments," give readers a bird's-eye view of the market through up-to-date news, auction reports, free online Price Guide, a Marks Dictionary, readers' questions with Kovels' answers and much more.
Contact Information:
Liz Lillis
216.752.2252
Pr(at)kovels(dot)com