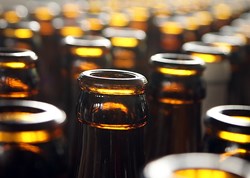 The Micro Beer Club article gives a full history and description of each type of beer, mentioning specific brands and flavors. Beer enthusiasts or members of beer clubs may find the article fascinating and helpful.
(PRWEB) September 24, 2013
There are many types of drinks, ranging from all natural teas to artificially flavored slurpees. Most people don't know much the different categories and types of drinks, especially when it comes to beer. Beer is often seen as a barbecue add-on that goes well with a football game. However, according to a recently published article from the Micro Beer Club, there are many different types of beer all with subtle differences.
The list starts of by discussing lager, a milder and very common drink. These are probably the ones football fans and barbecuer's drink. It tends to be cheaper and sold in more locations. Ale is another category discussed, and tends to have a unique and smooth flavor. The final category of beers discussed are the porters and stouts, which are said to be deep, rich and strongly flavored. These generally contain higher alcohol content, and can have a diversity of flavors.
The Micro Beer Club article gives a full history and description of each type of beer, mentioning specific brands and flavors. Beer enthusiasts or members of beer clubs may find the article fascinating and helpful for finding new beers to excite their taste buds. The full article can be read on their blog: http://www.microbeerclub.com/why-beer-is-a-swiss-army-beverag/
About Micro Beer Club
The Micro Beer Club has been providing quality beers since 1995. The Micro Beer Club currently ships to Alaska, Hawaii, Massachusetts, Maine, New Hampshire, Utah, and Texas. Their website and blog offer exclusive content and information for beer lovers and beer club members. Their website offers two beer club options containing the finest hand picked beers at exclusive prices. Contact them for more information:
The Micro Beer Club
14532 169th Dr SE Ste 114
Monroe, WA 98272
Customer Service Hours
Monday-Friday 9-5 (PT)
1.800.256.9853