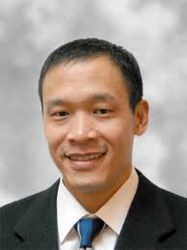 "We are delighted to share the knowledge we've uncovered working with clients all over the world to improve their software quality" Philip Lew, CEO,XBOSoft
San Francisco,CA (PRWEB) September 27, 2013
At STPCon (Software Test Professional Fall 2013 Conference) Dr. Philip Lew, CEO of XBOSoft will present on the relationship between usability and user experience. The session also explores measurement and evaluation methods that can be used as a first step toward improving mobile and web apps.
Today's web and mobile applications contain complex business logic and are vital to the organization. These apps must have an increased focus on usability as well as the broader,
hot-button term "user experience".
Both usability and user experience (UX) are crucial for SaaS based business models, where in many cases, users have made no upfront investment in the application. Fickle users will delete
an app, in a heartbeat, when not satisfied by their mobile or web experience.
Currently the ISO 25010 standard only describes a model for general usability in evaluating software requirements but has no definition for user experience or its relation to usability.
UX also has no standard definition to date, although some models have been developed regarding its elements.
Presentation highlights include:

Understanding usability, user experience and their differences
Why UX is important and how it impacts application success
Methodology for continuous usability improvements
Practical measurements and methods for UX
Case Study of how one organization improved UX
If you're headed to STARWEST (a Software Quality Engineering Conference) you can hear Dr. Lew speak on Software Quality Metrics for Testers.
The presentation will shed some light on the topic of quality metrics and where problems can occur in using them.
For example metrics may have a different meaning, depending on your role on the project such as a tester or a developer. QA managers typically want to deliver productivity metrics to management but management may want to see metrics that describe customer or user satisfaction.
When implementing software quality metrics there needs to be an understanding of the purpose of the metrics and who will be utilizing them.
Those attending this interactive session will leave with many ideas for improving the metrics they use in their own testing.
About the Conferences
STARWEST will be held Sept 29 to Oct 4 in Anaheim, California.
STPCon will be held Oct 21-24 in Phoenix, Arizona.
About Dr. Phil Lew
After working in various management and technical positions in product development Dr. Lew now leads XBOSoft in direction and strategy as CEO. His Ph.D. research in software quality and usability resulted in numerous IEEE and ACM Journal publications. Dr Lew has also published in various trade journals and presented at conferences. Over the past 20 years he has helped hundreds of organizations assess the quality of their software, examine software quality processes, and set forth plans to consistently improve their software quality.
About XBOSoft
XBOSoft is an international firm specializing in software quality assurance with branch offices in the USA and Europe. With a proven record of success working for Fortune 500 companies and specialized ISVs, XBOSoft has gained broad domain expertise with extended experience in finance and healthcare. Our commitment to software quality improvement is implemented through practical quality assurance processes combined with the deep technical expertise of its employees.