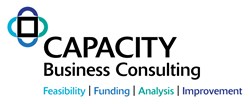 They were already the best engineering firm.
Red Hook, NY (PRWEB) September 26, 2013
Red Hook Engineering is a civil, structural, and building engineering and design firm with over 10 years' experience serving Dutchess County and beyond. Their customers and engineer/design services include:
Home Owners
•Residential Design, Additions, Alterations and Renovations
•Universal Design, Ageing in Place
•Foundations, Retaining Walls
•Municipal Representation
•Building and Zoning Permit Applications
•Zoning Appeals and Lot Line Alterations
•Drainage Analyses and Storm Water Management Systems
•Erosion and Sediment Control Measures
•Water Supply Systems
•Sewage Disposal Systems
Developers, Property Managers, and Architects
•Site Planning and Layout
•Real Estate (Property) Subdivisions and Lot Line Alterations
•Municipal Approval Process Management
•Land Grading with Sedimentation and Erosion Control
•Roadway Layout and Profiles
•Highway Access Management
•Parking Area Layout and Building Access
•Drainage Analyses and Storm Water Management Systems
•Water Supply Systems and Sewage Disposal Systems
•Beams, Columns and Building Frames
•Steel, Concrete, Masonry and Wood Systems and Components
•Floor and Roof Framing Systems
•Lateral Load (Wind and Seismic) Resisting Systems
•Pre-Engineered Metal Buildings
•Engineered Wood Products
•Modular Building Systems
•Small Electrical and Mechanical Systems
•Geothermal Systems
•Pre-Engineered Building Systems coordination
Red Hook Engineering enlisted Capacity Business Consulting to assist in creating a strategic marketing plan to grow their business in the most effective and efficient manner. "Red Hook Engineering has the perfect mix of personal customer service and up-to-date design software that eliminates mistakes and reduces time. They were already the best engineering firm; but now with their marketing strategy nailed, everyone will know it," says Eric Egeland, CEO of Capacity Business Consulting.
Timothy Lynch, President of Red Hook Engineering had this to add, "Working with Capacity Consulting has been an exciting and rewarding experience. They have helped us focus on our strengths and guided our strategy development. Together, we have developed a plan that will ensure business expansion for Red Hook Engineering."
About Red Hook Engineering
Red Hook Engineering is a civil, structural, and building engineering and design firm with over 10 years' experience serving Dutchess County and beyond. For more information, visit http://www.RedHookEng.com.
845.758.5434
tal(at)talynch(dot)com
About Capacity Business Consulting
Capacity Business Consulting's broad array of services includes feasibility studies, funding preparation, issue analysis, improvement, strategy, sales, etc. for small- to medium-sized businesses and startups in any industry. For more information, visit http://www.CapacityBusinessConsulting.com.
845.764.9484
info(at)CapacityConsultingInc(dot)com